Karla Turcios: The Open City
February 14 – March 7
Honduran-born visual artist Karla Turcios unveils her latest series at the University of Miami's Wynwood Project Space on Saturday, February 14, 2009. Please join us for the opening reception from 7:00 PM to 10:00 PM. A special Valentine's Day selection of red wine and organic chocolate truffles will be provided by event sponsor Whole Foods.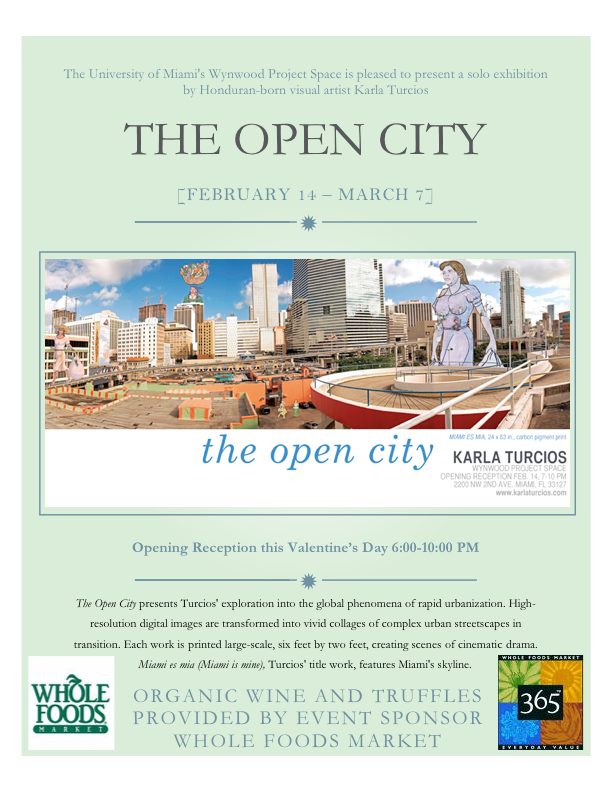 The Wynwood Project Space is located at 2200a NW 2nd Avenue, on the corner of NW 2nd Ave and NW 22nd Street.
For inquiries, please call 305.284.2542
or email Logan Beitmen: Logan@miami.edu