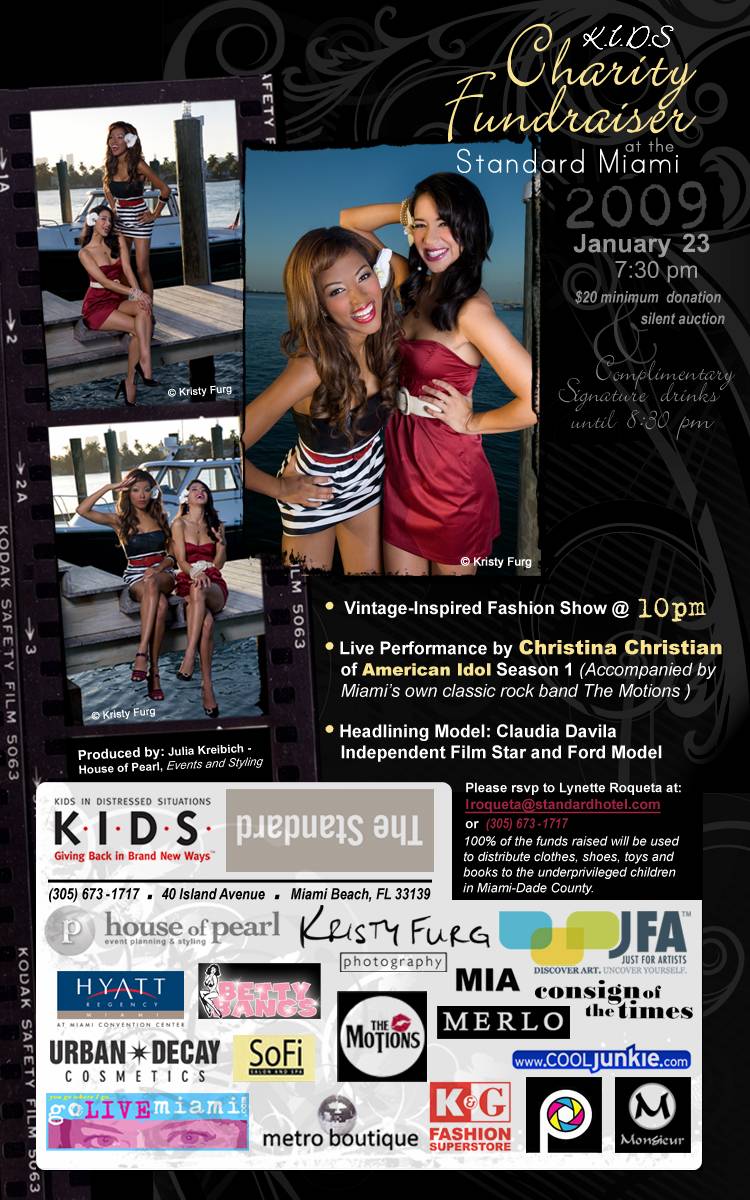 I hope to see you at the Standard on January 23rd for the K.I.D.S. Fundraising event. Kids In Distressed Situations (www.kidsdonations.com) is a nationally recognized charity that distributed more than $65 million in products to children worldwide last year alone. All funds raised for this event will be used to distribute goods to children right here in the South Florida community. Your support is needed now more than ever! This event has been produced with out a budget with all participates giving from their hearts and we are anticipating that the turnout will be quite fantastic, so please do not hesitate to RSVP. J
This is going to be an amazing event! The Fashion show will include beautiful designer swimsuits and vintage inspired clothing from local Miami boutiques and designers with Christina Christian performing live as the models walk. The setting is right on the bay with beautiful views of the city! www.standardhotels.com/miami
All guests will receive a discount certificate to be used the month of February at all the participating sponsors!