Please join us for the closing reception of Shapeshifter on Sat. Jan. 10, 7-10 pm. This group exhibition includes works by Jenny Brillhart, Elisabeth Condon, Robin Griffiths, Richard Haden, Michelle Hailey, m lafille, Martin Murphy, Ralph Provisero, John Sanchez and Kyle Trowbridge.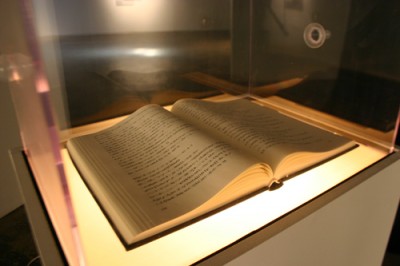 Dorsch Gallery News:
On Sat. Jan. 17, 3-5pm, we will present Shapeshifte*d, the curatorial response of 31 FIU Honors College students in John Bailley's Aesthetics and Values class to Shapeshifter. With Shapeshifte*d, the Class will change the installation of the exhibition and add to it, seeking to question the way curation can affect the way one sees or thinks about a work of art.
On Sat., Jan. 31, 7-10pm, Dorsch Gallery presents A Perfect Human, a group show curated by Milena Hoegsberg and Megha Ralapati. The show's title and theme are inpsired by Joergen Leth's short film, The Perfect Human (1967), which will be on view in the exhibition.
Dorsch Gallery artists have shows in California and New York. Arnold Mesches will have Paintings from his Coming Attractions series in a solo show at the Santa Monica Museum of Art this January. Ralph Provisero and Claudia Scalise will present work in a group exhibition at Melissa Morgan Fine Arts in Palm Desert, California. Recognized for their wry wit, works from Kyle Trowbridge's Pleasure Seeker series, some of which are on view in Shapeshifter, will travel to New York for a group exhibition at Daneyal Mahmood Gallery in January 2009.
Dorsch Gallery is located at 151 NW 24 St, Miami, FL. Visit dorschgallery.com or call 305-576-1278 for more information.