Put On Your Bowling Shoes For Alonzo Mourning Charities
4th Annual Zo's "King Pin" Classic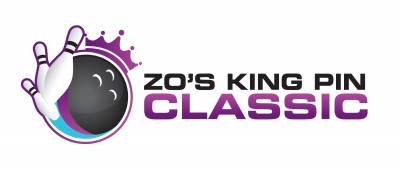 WHAT: The Annual Zo's "King Pin" Classic is back, bringing Tracy and Alonzo Mourning and VIP guests, to bowl alongside them, at Lucky Strike Lanes on South Beach in early 2009! In addition to bowling, the event will offer rounds at the billiards tables, relaxation at massage stations, virtual bowling on Nintendo Wii, cocktails and hors d'oeuvres for all. Bowlers will receive a bowling shirt, commemorative team gift, and photo with the Mournings. Auction and raffle prizes accompanied by great music from Miami's own DJ Irie and crashing pins will keep guests on their toes throughout the night!
WHEN: Thursday, January 22nd, 2009 6:30 pm – 10:30 pm
WHERE: Lucky Strike Lanes 1691 Michigan Ave., South Beach
WHO: Alonzo Mourning Charities, along with bowlers and party-goers from the community, will help raise funds for the Honey Shine Mentoring Program, a program of Alonzo Mourning Charities. South Florida media and the public are invited to attend!
ATTEND: Teams of 10 may enter for $5,000, individual slots are available for $500, and general admission is $125. Join Zo's "King Pin" Classic by contacting Alisha Sanford at (305) 476-0095 ext. 109 or asanford@amcharities.org.
# # #
ABOUT ALONZO MOURNING CHARITIES
Alonzo Mourning Charities (AM Charities) is a not-for-profit 501(c)(3) public fundraising foundation. Its mission is to encourage the educational development of youth by creating programs and youth enrichment centers that promote positive change in low socioeconomic communities. Since 1997, AM Charities has raised more than $6.5 million for various programs that aid in the development of children and their families. In addition to supporting numerous educational initiatives, Mourning focuses his attention to stimulating the development of youth enrichment centers. With the help of donors, Mourning opened the first center in 2003 in the historic area of Overtown, in South Florida, known as the Overtown Youth Center. For more information, visit www.AMCharities.org.
ABOUT HONEY SHINE MENTORING PROGRAM
Honey Shine Mentoring Program, a program of Alonzo Mourning Charities, works to empower young girls to shine as women. The bi-weekly workshops and summer camp that make up the program help develop and nurture the mind, body, and soul, of young women by providing experiences that enlighten and create balance in their lives. For more information, visit www.HoneyShine.org.