Free Art party this Saturday w/Lady Miss Kier of Dee-Lite!!!
Body:
… plus other kool stuff too like PUMPS crew (DJ Heather Holiday & Vida) on the decks, LeBo & Krave doing Live Art… What?! If you ain't there you just a DARN FOOL!!!!!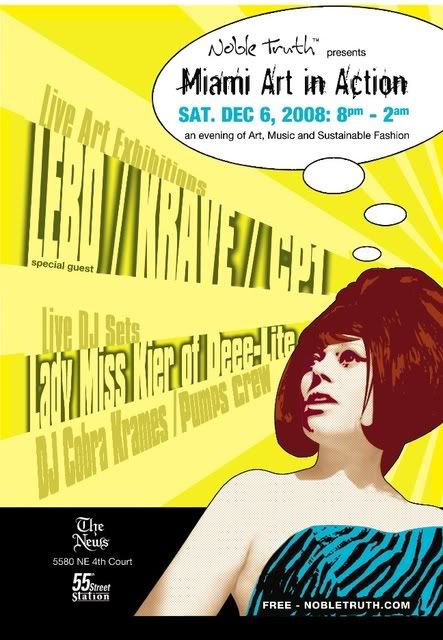 Party starts at 8pm
55th Street Station
5580 n.e. 4th Court
MIAMI!!!!
Thank you for using Soul Of Miami!