The Great Nude is a Figurative Arts Web TV show that focuses on the celebration of the figure in traditional and contemporary ways.
South Miami Beach, Florida
December 5 – 6, 2008
Friday and Saturday: 7pm – 11pm
The 2 evening event in South Beach will feature two professional models (Male and Female) posing in a tropical setting. Artists are invited to come and draw live from the nude Pads and Art Supplies will be provided.
RSVP Required. PDF flyer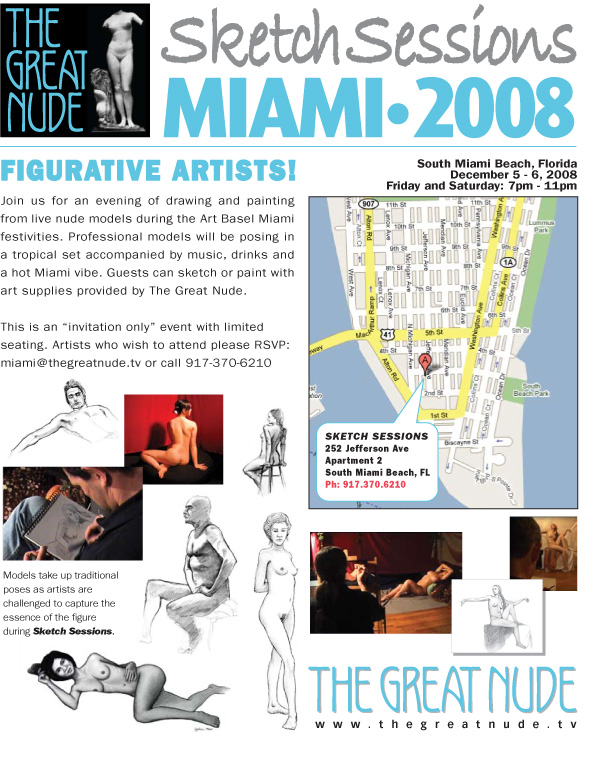 Dangerous Media Productions, Inc.
www.dangerousmedia.com
Thank you for using Soul Of Miami!