Don't miss the Miami debut of World renowned artist Alex Grey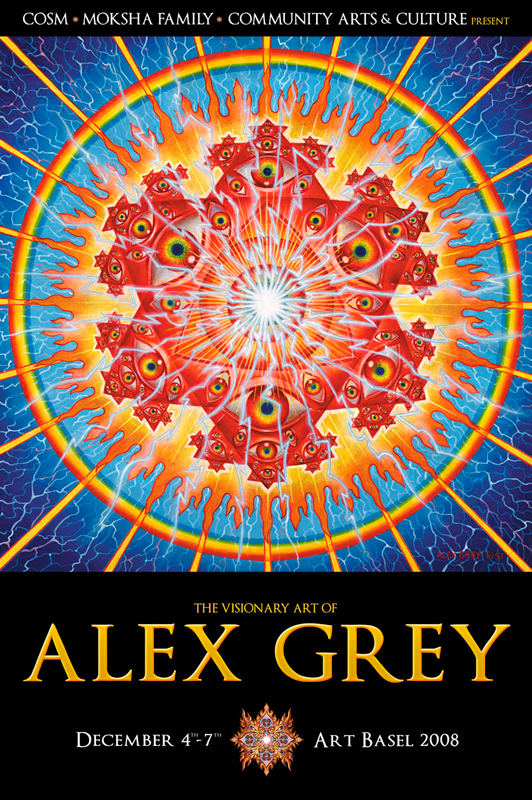 Three days of events including a panel discussion, lecture, and live painting taking place exclusively at:
7th Circuit Studios
228 NE 59 St.
Miami, Fl, 33137
(directly across from the new
Haitian Cultural Alliance Center)
Presale tickets (suggested) are available at:
Sweat Records, 5505 NE 2nd Ave, 305-342-0953
and
Uncle Sams Music, 1141 Washington Ave, 305-532-0973
or
For more details & to purchase tickets online check out http://www.mokshafamily.org/ or contact 786-218-6854
This event is made possible with the generous support of Miami Dade Cultural Affairs Department, Lifefood Gourmet, 9th Chakra, Sublime, Garden of Eatings, Tobacco Road, Educating Hands, Love/Hate, SRX, Om Garden, Buena Vista Bistro, 7th Circuit Productions, Moksha Family, C.O.S.M. (Chapel of Sacred Mirrors), Monkey Village, Community ARts and Culture, and Beards for Freedom.
For more info on Alex Grey & the Chapel of Sacred Mirrors go to
http://www.cosm.org or http://www.alexgrey.com
Thank you for using Soul Of Miami!