Spinello Gallery is pleased to announce a new addition to the family, Miami's most infamous street artist: TYPOE. Keep posted for his debut solo exhibition coming this February.


MIAMI NEW TIMES
CITY OF MIAMI BULLIES MARTIN MARGULIES
WILL THE ART COLLECTOR BE FORCED TO PAINT OVER A MURAL ON HIS OWN WAREHOUSE IN WYNWOOD
The City of Miami hopes the Wynwood Art District might finally bring some hip to the downtown area. One of the scene's anchors is the massive Margulies Collection at The Warehouse on NW 27th Street. Martin Margulies has taken to granting permission to handpicked graffiti artists to spray-paint elaborate murals on the building's sides.
But a Miami code enforcer recently delivered a citation to the gallery. The infraction: a giant apocalyptic mural spray-painted by artist TYPOE and six others. The piece has at its center the image of an emaciated human figure violently squeezing an alien-like creature. Across the top of the mural are the letters TCP, for The Cat's Pajamas, the name of TYPOE'S graffiti crew. The artist estimates he spent 200 hours on his part of the mural.
But the code enforcer declared the mural graffiti. The collector was ordered to paint over the mural or face fines.
Margulies was indignant. "We said to them: 'This is not graffiti. Graffiti is lines and scribbles against the property owner's will…. This is urban art, and this is an art district.'"
TYPOE, who declines to give his real name, says gallery managers throughout Wynwood have been pressured to paint over murals by him and other graffiti artists. "They've handed down fines of $200 a day," he says. "Basically, if it looks urban, they don't want it. If there's any hint of hip-hop – which isn't even what my work's about, but they don't know what they're talking about – they don't want it. If there are any hints of letters that aren't advertising a store, they don't want it."
Code enforcement referred New Times to inspector Jackie Gil, who did not respond to our e-mails.
On November 12, Margulies will fight for the mural at a code enforcement hearing. "Who is the city to say what is art and what isn't?" asks TYPOE.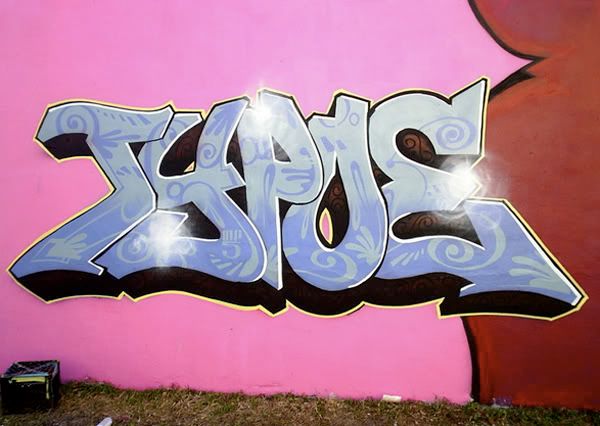 info@spinellogallery.com
www.spinellogallery.com