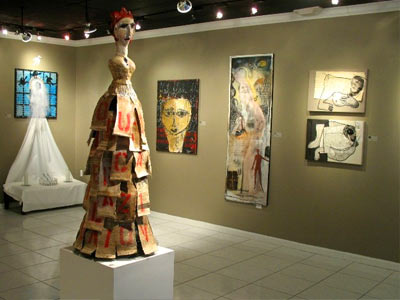 Contexto: Language as Art
Contexto: Language as Art continues at miArte Gallery. On Gables Gallery Night, Friday, November 7th, we will host a reception from 7 to 10 p.m. Contexto features the works of Blanca Caballero, Daniel Garcia, Sergio Garcia, MANO, Aurora Molina, Adrian Morales Rodriguez, Luis Enrique Torres and myself.
miArte Gallery is located at 85 Merrick Way, one block north of Miracle Mile and west of Douglas Road. Off-street metered parking is available and a municipal covered parking garage is located directly across the street from miArte Gallery above Fritz and Franz Bierhaus.
Take the Gallery Bus from our gallery's front door and visit many of the other galleries throughout the Gables on Gallery Night.