If you love Latin dancing, its music or its culture, this is the weekend cruise for you!  Back for its second year as a full ship charter and seventh time cruising the high seas, Aventura Dance Cruise (ADC), the world's largest floating Latin dance cruise, will be setting sail out of the Port of Miami on board the Carnival Ecstasy from November 7-10, 2014. Attendees will be treated to an amazing musical  lineup including some of Latin music's most celebrated, award-winning artists, like Chino y Nacho, the Latin GRAMMY-winning and Billboard Latin chart-topping Venezuelan reggaeton duo with a romantic, tropical style; Leslie Grace, Latin GRAMMY-nominated artist for Best Contemporary Tropical Album 2013, as well as one of Latin music's most influential vocalists and living legend José "El Canario" Alberto.
The Carnival Ecstasy boasts 1,028 cabins, with lodging for up to 4 of your best friends, accommodating 2,400 on board. Included onboard are mini-golf, a full jogging track, a swimming pool, two main dining rooms and the lido buffet restaurant. Service is one of the bright spots on Ecstasy; so don't be surprised if your waiters or waitresses remember your name or even your meal preferences.
 Aventura Dance Cruise Official Video Trailer: http://vimeo.com/aventuradancecruise

Guests will have the opportunity to enjoy world-class dance performances, take any of the 60+ dance workshops, two private island Bahamas beach parties, 70+ hours of social dancing with several interactive performances.  There's even a workshop especially for beginners or novices that may need to brush up on their Latin dancing skills. It really is a pretty sick deal!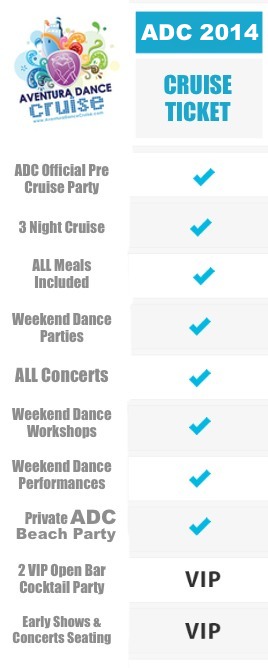 Additionally, the Aventura Dance Cruise is hosting several day and night parties with various themes such as 'represent', superheroes, whatever floats your boat, pirates of the Caribbean, white hot and the red carpet start.  Check out the website for the event schedule.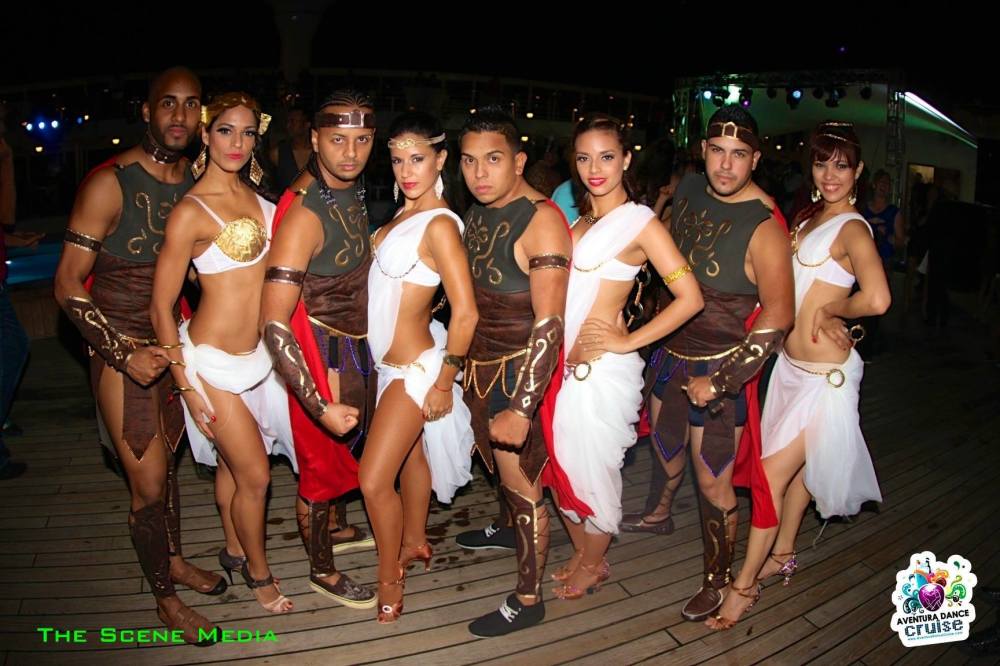 Last year, our friends who took the cruise said it was one of the most amazing and most fun experiences they ever had! We are booked any ready to go, so come salsa and party with us. You don't want to miss it!  Hurry because booking ends November 1st.
For bookings and payment information on the  Aventura Dance Cruise, please visit: http://aventuradancecruise.com/prices-registration/
Thank you for using Soul Of Miami!