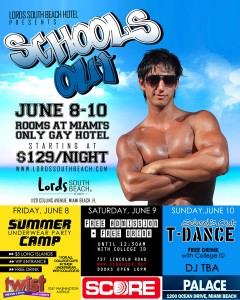 LSB // School's Out College Weekend
June 6-10
Lords South Beach
Lords South Beach is hosting a School's Out college weekend June 8-10 with special rates starting at $129/night. The weekend includes special programming to kick off the summer, including a Summer Camp Underwear Party at Twist and a School's Out T-Dance at Palace, and free admission and a free drink at Score.
Thank you for using Soul Of Miami!