NARNIA: the Lion, the Witch and the Wardrobe
Saturday, 12/02/2023-12/23/2023, 02:00 pm-03:30 pm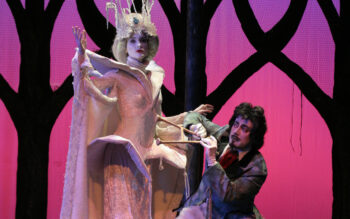 Actors' Playhouse at the Miracle Theatre
280 Miracle Mile,
Coral Gables, Florida, 33134
Website
Cost: Tickets $25 for advanced purchases, $30 at the door.
Based on The Lion, the Witch, and the Wardrobe from The Chronicles of Narnia, this musical follows the four mischievous Pevensie children through a Magical Wardrobe into a mystical land of beauty and danger. The White Witch has frozen the land of Narnia, once ruled by the great and majestic lion, Aslan, King of Narnia, in a perpetual winter of darkness and despair. With the help of the mystical creatures of Narnia, the Pevensie children discover valuable lessons of courage, unselfishness, and wisdom as they help King Aslan, the Great Lion of Narnia, confront the Wicked White Witch.
November 30 – December 23, 2023
Performances Saturdays at 2 p.m.
Sensory Inclusive Performance on Sunday, December 10, 2023 at 2 p.m.
Weekday matinees available for field trips