Concert—The Best of Rod – The Rod Stewart Experience at The Casino @ Dania Beach
Saturday, 05/06/2023-, 08:00 pm-10:00 pm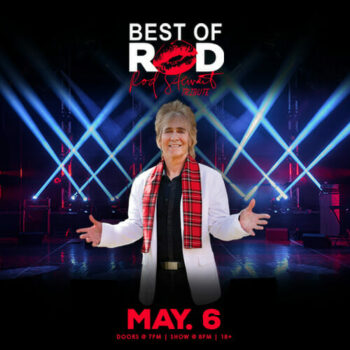 The Casino @ Dania Beach
301 E. Dania Beach Boulevard,
Dania Beach, Florida, 33004
Buy Tickets
Cost: Tickets are $21 to $26; $60 for Four-Seat VIP Packages (Must Purchase All Four Seats)
Get your tickets to the May 6 concert on Stage 954, "The Best of Rod – The Rod Stewart Experience" at The Casino @ Dania Beach. A tribute to Rod Stewart.
You must be 18 years of age or older to attend.
Tickets are $21 to $26; $60 for Four-Seat VIP Packages (Must Purchase All Four Seats)
Just before the concert, be sure to Come to watch and wager on the Kentucky Derby at The Casino @ Dania Beach. Enjoy Mint Julep drink specials and a free Kentucky Derby "win" ticket. Race is expected to go off at 6:57 p.m., just one hour before the concert starts.