Small Business Month Contest – During the month of May
Saturday, 05/13/2023-, 09:00 am-05:00 pm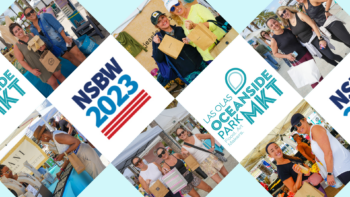 Las Olas Oceanside Park
3000 E. Las Olas Blvd.,
Fort Lauderdale, Florida, 33316
Website
Cost:
During Small Business Month in May, The LOOP celebrates all small businesses and those who support them. Visitors are encouraged to share a photo of their market purchases on Instagram or Facebook with the hashtags #TheLOOPMKT and #ShopSmall and tag @TheLOOPFLB to nominate one of The LOOP's small business vendors. In return, The LOOP will select one winner to receive a $100 gift card for The MKT and one vendor will receive a complimentary market space in June. It's a win – win!
Need some inspiration to #ShopSmall? Small Business Month offers plenty including:
• Cinco De Mayo + National Concert Day, May 5: Order some tacos from Saucy Lips during Friday Night Sound Waves
• National Fitness Day, May 6: Boost your fitness routine with Boost Juice or gel capsules from Sea Moss 4 Life
• Lemonade + Cosmopolitan Day, May 7: Sip on a refreshing hand-smashed lemonade or a mocktail on Saturday from Sweet Blends and VSS Mocktail Bar
• Hummus Day, May 13: Take home some of the finest hummus and dead sea hand scrub from Mediterranean Delights
• Mother Ocean Day, May 13: Support The LOOP while doing something good for the ocean and purchase an Ocean Sole art piece from EdSea
• Chocolate Chip Day, May 15: Plan ahead and purchase a Kukie Munchster box of cookies at the Saturday market –
• Pro Tip: Hide one or they will all be gone before Monday!
• Pizza Party Day, May 19: Celebrate Friday-Sunday with a freshly made, gluten-free pie from Delirious Pizza
For the full list of The LOOP's vendors, visit theloopflb.com/shop-small/