Hakkasan Las Vegas Dinner
Sunday, 04/30/2023-, 07:00 pm-08:00 pm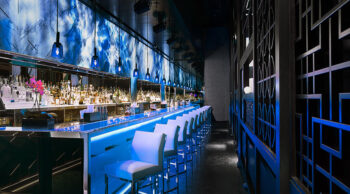 Hakkasan Las Vegas
MGM Grand Hotel & Casino, S Las Vegas Blvd,
Las Vegas, California, 3799
Website
Cost:
Hakkasan is also proud to be a stunning nightclub that spans over five levels. The nightclub features state-of-the-art sound and lighting systems and hosts performances by world-renowned DJs and artists. The club's design is inspired by traditional Chinese culture, with ornate wood carvings, rich textures, and a vibrant color scheme. The main room is dominated by a massive dance floor surrounded by VIP tables, while the mezzanine level offers a more intimate setting with its own bar and lounge area. The Ling Ling Club, located on the third level, offers a more laid-back atmosphere, with a spacious outdoor terrace that offers stunning views of the Las Vegas Strip. Hakkasan is a perfect destination for those looking to enjoy world-class cuisine and entertainment all in one venue. Let us help you with the reservation at Hakkasan in Las Vegas.