Free Miami SEO Consultation Event – Web Based
Thursday, 11/24/2022-01/31/2023, 12:00 am-11:00 pm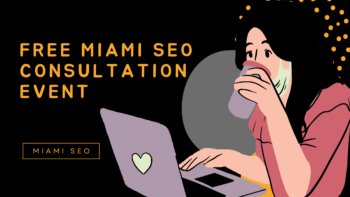 Website
Cost: Free
Miami SEO is here to provide a 100% free web consultation for local business owners and digital marketing managers. In this event, we will discuss how to boost your local organic rankings and Google map rankings.
Our experts will layour a roadmao for you to follow and also focus on creating a powerful content calender.
We will also provide you with an instant SEO audit for your current website and guide you on how you can scale your website performance.
So, call us or visit us to participate in this event and get the maximum benefit for your business.