November Arts Night at The Betsy Hotel
Thursday, 11/17/2022-11/17/2022, 06:00 pm-11:00 pm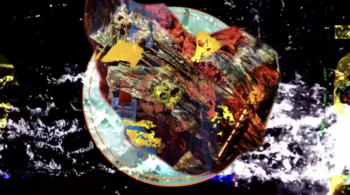 The Betsy Hotel
1440 Ocean Drive,
Miami Beach, Florida, 33139
Website
Cost: Free
NOVEMBER ARTS NIGHT
Arts Activations at The Betsy Hotel
November 17, 2022
Inter-Generational Jazz
6 to 8 PM
Legacy vocalist Carole Ann Taylor with pianist Ryan Ellis
8 to 10 PM
The Tyreek McDole Collective
(Tyreek is a YoungArts award-winning jazz vocalist)
Visual Art
At The Betsy Orb – Sundown to 10 PM
First activation of The ORB by Sri Prabha
(NO Vacancy preview for Miami Beach Art Week)
Opera
On the Terrace – 9:15 PM
Miami Classical Music Festival Singers
An Evening of Jazz, Opera, Visual Arts as part of the City of Miami Beach's Culture Crawl
FREE Admission
MIAMI, FLORIDA — Adding to the joy of The Betsy's November Arts Night we present the monthly Third Thursdays Intergenerational Jazz Evenings with Legacy vocalist Carole Ann Taylor, and pianist Ryan Ellis, on November 17, 2022. The Betsy Hotel is pleased to present an outstanding young singer and his band: the Tyreek McDole Band in partnership with Jazz at Lincoln Center.
Also always appearing on November Arts Night are classical singers from The Miami Beach Classical Music Festival – in a monthly opera pop up on The Betsy's front terrace. Another special activation for November 17, 2022 is Sri Prabha projecting images on #thebetsyorb – as a prelude to the 2022 NO Vacancy public art project presented in partnership with the City of Miami Beach.
The Betsy's Monthly Third Thursday Arts Nights are part of the City of Miami Beach's Culture Crawl.