IlluminArts 9th Anniversary Celebration
Wednesday, 11/16/2022-, 07:00 pm-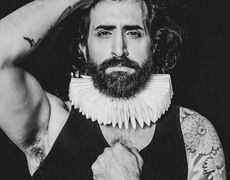 LnS Gallery
2610 SW 28th Ln,
Miami, Florida, 33133
Eventbrite
Cost: $15 – $50
IlluminArts debuted on the Miami cultural scene on November 10, 2013. We have presented one-of-a-kind site specific performances in collaboration with museums and galleries around Miami including the Pérez Art Museum Miami, Oolite Arts, Bass Museum, Lowe Art Museum, de la Cruz Collection, ICA Miami and Vizcaya. We are grateful for the support of the community, and it has been a joy to present performances of the highest caliber to Miami's community for the last nine years.
The IlluminArts 9th Anniversary Celebration festivities will by held at the LnS Gallery and will include wine, hors d'oeuvres, a meet and greet with featured artist Jennifer Basile, and a special musical performance by the GRAMMY award winning tenor Karim Sulayman who performed with IlluminArts in The Turn of the Screw at Vizcaya Museum and Gardens in 2021, as well as in the little match girl passion at PAMM in 2016.
Come celebrate with us on November 16th!
IlluminArts is offering three levels of ticketing. Based on your financial situation, please purchase a ticket at the level that is most affordable for you.