William Kentridge: Ursonate
Friday, 09/30/2022-09/30/2022, 11:00 am-05:00 pm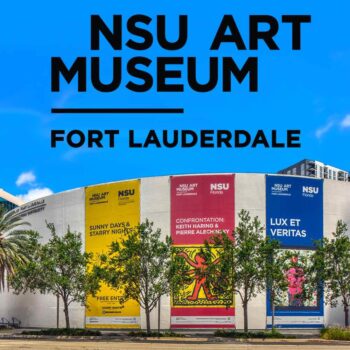 NSU Art Museum
1 E Las Olas Boulevard,
Fort Lauderdale, Florida, 33301
Website
Cost:
Requiring social distancing? YES
Requiring masks? OPTIONAL
Providing hand sanitizer? YES
Exhibition Opening at NSU Art Museum
Johannesburg artist William Kentridge's performance piece Ursonate, will be on view at NSU Art Museum, with screenings during museum hours, every hour on the half hour, 11:30 am to 3:30 pm. Based on dada artist Kurt Schwitters 1932 sound poem Ursonate, consisting entirely of a nonsense, invented language, Kentridge's work is comprised of two film projections: one in which the artist emphatically gesticulates as he sounds the score accompanied by an opera singer and percussionist, while a constant flow of animated caligraphic images drawn by Kentridge are projected on the second screen. This exhibition coincides with the performance of Kentridge's opera The Head & The Load at the Arsht Center for the Performing Arts, Miami (December 1-3, 2022).