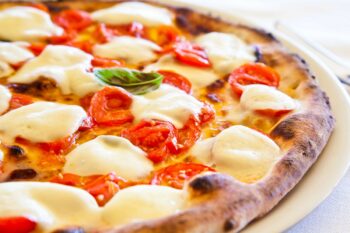 Incredible Handmade Pizza Class (2 Spots / Adult BYOB / 18+)
Friday, 09/23/2022, 06:00 pm – 08:00 pm
Tastebuds Kitchen Miami
14740 SW 26th St STE 206
Miami, Florida 33185
Website
Entry Fee: $140: 2 attendees
Artisan pizza fresh from the oven? Yes, please! Join us as we learn the secret tricks behind working with yeast and preparing dough from scratch, shaping dough and creating a variety of thin-crust pizzas. Once you see how easy and delicious homemade pizza can be, you may think twice before ordering delivery again. Bring your friends and the drinks and let's create handmade pizzas together!