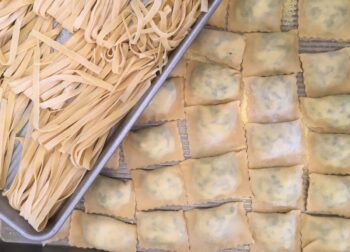 Handmade Pasta Class (2 Spots / Adult BYOB / 18+)
Friday, 08/19/2022, 06:00 pm – 08:00 pm
Tastebuds Kitchen Miami
14740 SW 26th St STE 206
Miami, Florida 33185
Contact Phone Number (786) 999-8629
Website
Entry Fee: $140: 2 attendees
Dreaming of visiting a villa in the hills of Italy? So are we! Join us for a tasty trip to enjoy a delicious tour of homemade Italian favorites. Grab a friend and your favorite wine as we learn that you don't have to fly across the globe to get the fresh taste of homemade Italian cuisine!