FREEHOLD Miami Presents Hemingway Day on Thursday
Thursday, 07/21/2022-, 06:00 pm-03:00 am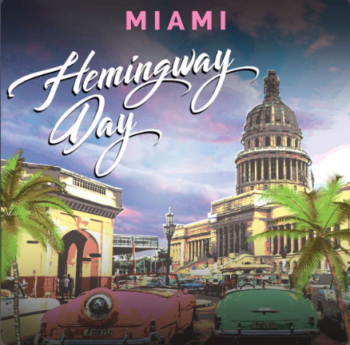 Freehold Miami
2219 NW Second Ave., Miam,
Wynnwood, Florida, 33127
Website
Cost:
Requiring social distancing? NO
Requiring masks? NO
Providing hand sanitizer? NO REPLY
WHO/WHAT:
FREEHOLD Miami will be hosting its 5th annual Hemingway Day on Thursday, July 21st at 6:00PM to celebrate the life of American novelist Ernest Hemingway. The event will honor the famed author's birthday with live music and DJ's, salsa dancing, and cigar rolling, paying tribute to 'Papa' and all the special moments in his life.
FREEHOLD will take guests back to Old Havana with a curated menu and specialty drinks. The event will also feature Old Havana casino games, where all proceeds will benefit local charities CUFFH and Center for a Free Cuba.
Joining in on the fun, esteemed French-Mediterranean LPM Restaurant and Bar in Miami, and the newly opened Roman-inspired cocktail club, Ciao Ciao, will also feature unique collaborations from other chapters of Papa Hemingway's life at their respective venues.
Located at, 2219 NW Second Ave., Miami, Freehold encompasses over 10,000SF including 3 bars, a 4,000SF courtyard and stage, an event and private dining space, a streetside cafe and 1970s NYC inspired pizza shop. The concept features the events Freehold has become known for while employing a variety of programming around the arts, food & beverage and health & wellness.
This will be a free event and guests will be able to RSVP here or making a dinner reservation on RESY. For more information please visit freeholdmiami.com or call 305-280-0330.