Art Means Business Features Jewelry Designer and Artist
Thursday, 02/24/2022-, 06:00 pm-07:30 pm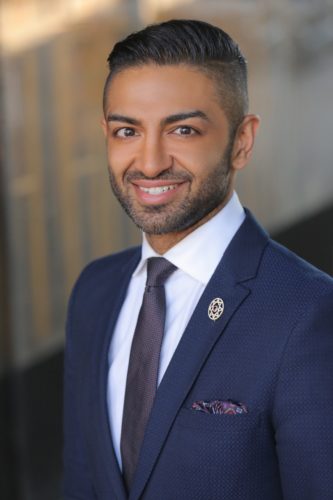 General Provision Downtown
300 SW 1st Ave, Suite 155,
Fort Lauderdale, Florida, 33301
Website
Cost:
Requiring social distancing? NO REPLY
Requiring masks? NO REPLY
Providing hand sanitizer? NO REPLY
Business for the Arts Broward's (BFA) Arts Mean Business Speaker Series (AMB) continues in February with a live presentation and Q&A with renowned artist, businessman and jewelry designer Zameer Kassam on Thursday, February 24 from 6 to 7:30 p.m. Hosted by General Provision Downtown, the event takes place at 300 SW 1st Ave., Suite 155 in Fort Lauderdale and is presented by the Community Foundation of Broward James and Cathy Donnelly Family Fund and the Castle Group.
Participants who wish to attend the event must email their RSVP to rvegas@bfabroward.org by Wednesday, February 23.
With a background as unique as the jewelry he designs, including time at McKinsey & Company, Harvard Business School and De Beers Louis Vuitton, Kassam has emerged as one of the global jewelry industry's most innovative thinkers and artists. He is the founder and CEO of Zameer Kassam Fine Jewelry, which he launched in 2011. Through every iteration of his career, one thing has remained constant is his passion for storytelling. His company tells the stories of people, their families and their relationships within the design of every piece of fine jewelry.
Zameer Kassam Fine Jewelry is a member of the Rock 100, comprised of the 100 fastest growing startups founded by alumni of Harvard Business School. In 2015 De Beers Group entered a strategic partnership with Kassam, offering exclusive access to their most rare and precious diamonds. In 2018, Kassam designed the #TimesUp ring, worn by Ashley Judd at the Oscars, which she famously used as a tool to share her message of equality on the red carpet. Later that year, Kassam's designs were worn by the cast of the hit film Crazy Rich Asians at the global premiere in Singapore and throughout the subsequent awards season. In 2019, Kassam was commissioned to celebrate the groundbreaking movie Black Panther by designing the Wakanda Forever ring worn by its lead actress Lupita Nyong'o throughout the awards season. In 2020, Harvard business school published a case study about his unique business model, and in 2022 Zameer was featured in the BBC documentary "New York: The City that Never Sleeps."