Conversation at MOCA: Morel Doucet and Stephen Arboite
Wednesday, 05/19/2021-, 07:00 pm-08:30 pm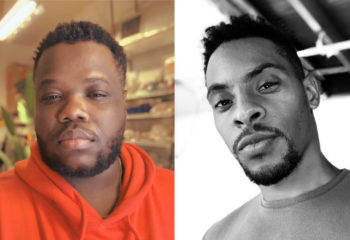 Website
Cost: Free
On May 19, MOCA will host Miami-based, Haitian artists Doucet and Arboite with "Art on the Plaza" Curator Amanda Sanfilippo Long in a virtual conversation via Zoom surrounding their collaborative art project and the background of their special North Miami site-specific "Art on the Plaza" project.
Doucet is a Miami-based multidisciplinary artist and arts educator that hails from Haiti. He employs ceramics, illustrations, and prints to examine the realities of climate-gentrification, migration, and displacement within the Black diaspora communities. Arboite, of Haitian descent, was born and raised in New York City and now resides in Miami. Arboite's work considers beauty outside of classical aesthetic paradigms and places emphasis on spiritual transformation and evolution of human consciousness.
Green Space Miami, whose mission is to be a catalyst for action through community partnership and collaborations, is the Green Family Foundation's new art space guided by the foundation's principles of inclusion, community empowerment and education. Doucet and Arboite are two of the ten awardees of the inaugural Green Space Miami grant.