Jaguar Restaurant: Valentine's Edition 2021
Saturday, 02/13/2021-02/14/2021, 12:00 am-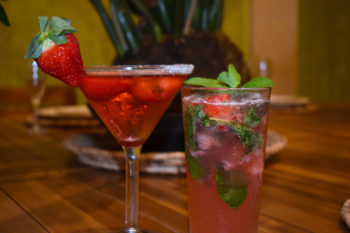 Jaguar Restaurant
3067 Grand Ave,
Miami, Florida, 33133
Website
Cost:
Requiring social distancing? YES
Requiring masks? YES
Providing hand sanitizer? YES
Love is in the air! Catch your go-to Ceviche restaurant in Coconut Grove with a "Love Ceviche" dish perfect for Valentine's dinner date. Making it a twist to their ceviche menu, guests can expect Stone Crab Ceviche with Corvina and shrimp tossed with avocado and Leche de Jaguar with a touch of plantain chips. Cocktail lovers will enjoy a libation fit for two at Jaguar Restaurant, a Love Potion! Keep things classic; for the ladies, the cocktail is vodka, malibu rum, peach schnapps, and fresh cranberry; for the gentlemen, bourbon smashed mint, lime juice, simple syrup, and strawberries. Whether celebrating Cupid's day as friends or lovers, everyone can enjoy the unique dish and specialty drinks at Jaguar Restaurant. The special is available on Valentine's weekend Saturday and Sunday, also for takeout and via UberEats!