Public Charge: The Basics
Tuesday, 01/19/2021-, 12:00 pm-12:30 pm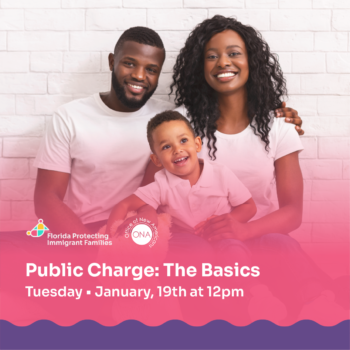 Website
Cost: Free
Get ready for our next Public Charge conversation. Tune in to our live stream on Facebook, Tuesday, January 19th! We'll be covering the basics of what Public Charge is, reviewing information about the Public Charge test, and sharing some important facts to remember.
Please note: Public charge is defined as an individual receiving one or more public benefits for a period of 12 months during a 36-month period.
The Office of New Americans is a countywide initiative to raise awareness about the importance of citizenship. Its mission is to empower immigrants eligible for naturalization to become more civically and economically engaged in our communities by facilitating access to the resources they need to attain citizenship and to prosper.