Online Camp: Winter Mystery Basket (Ages 8-15 / 3-day)
Monday, 12/28/2020-12/30/2020, 10:00 am-12:00 pm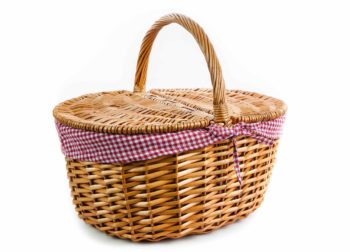 Website
Cost: 75
Camp Description
We're excited to launch a robust online version of our signature summer cooking camps using live, interactive zoom lessons. Designed to provide children ages 8 to 15 the opportunity to gather together from the comforts of home as we have fun together in the Kitchen.
Limited-size live classes are full of excitement and connection, featuring two recipes each day. We'll master new kitchen skills from reading recipes and measuring wet/dry ingredients to knife skills as we work our way towards Kitchen independence. Get ready for some kitchen fun – this will be the highlight of your week!
Winter Mystery Basket
Calling all chefs! Cooking shows have nothing on Taste Buds Kitchen's tasty cooking extravaganzas. Join us as we cook our way through mystery baskets and surprise ingredients to prepare both savory and sweet treats while staying warm and cozy in your Kitchen. Who wouldn't love to bake some delightful Cheese Twists to Pizza Cupcakes and Apple Spiced Cupcakes. Add your own spin on our classic recipes as you create something truly amazing. Let's get cooking!
All recipes are vegetarian. If your family has food allergies, many recipes can be easily adjusted in your home to fit gluten-free, dairy-free or egg-free needs.
Registration is by the week.
What's Included:
Live 2 hour camp experience Monday to Friday
Shopping list and recipes emailed prior
Ingredient Kit add-on available
Parents "How To" video with five tips on how to make our online experience as easy as possible for parents
How This Works
Live Online Class:
We'll be sharing the same amazing culinary entertainment you'd get if you were in our Kitchen, except you can be in your jammies (no judgement here).
Participation:
Participation is for children with an adult present to chaperone and assist as needed. Siblings are welcome to cook together with sibling registration. Our goal is for the kids to do as much of the cooking as they can. Depending on the day we will be using knives, peelers, zesters/graters and the oven throughout our series so based on your child's age and kitchen comfort, you will be their sous-chef as needed. Otherwise, we want parents to sit back and enjoy!
Shopping List & Ingredients
After registering, you will receive a confirmation email that includes a shopping list for the week along with the recipes so that you can purchase what you need to actively participate. Most ingredients are pantry staples and/or readily available in most grocery stores. OR, let us do the shopping and prep for you by adding on our weekly Ingredient Kit! Ingredient Kits include all ingredients (less milk) to make a family-sized portion of each recipe (i.e. 6 cupcakes). Ingredient Kits are available for those who register before 5pm on the Thursday before the camp week ahead.
Pick-Up or Delivery
Your Ingredient Kit if selected, will be available for pick-up from our Kitchen on the Sunday before your camp from 3-6pm. Delivery is also available for an additional fee.
Accessing the Class:
You will need to download the free Zoom app onto your desktop, tablet or phone before the class. You will receive a separate email that includes a Zoom link to our online class. We recommend joining from a laptop to see better but tablets work just fine as well. Please have all of your ingredients and equipment ready and waiting and your recipes out.
Spread the Word:
Please help us to spread the word to your friends and family (Referral reward of $5 for each family or friend that registers using your link). We'd love to have them cook along with us! Proceeds from online classes will go towards offsetting fixed overhead costs during this difficult time due to COVID-19. #supportsmallbusiness #TBKatHome
Want a private online class for you and your friends, an online birthday party for your child or a fun team-building corporate zoom call? We'd be happy to host you! Email miamiwest@tastebudskitchen.com to arrange.