Thanksgiving Feast at Sherwoods Bistro & Bar!
Wednesday, 11/25/2020-, 05:00 pm-11:00 pm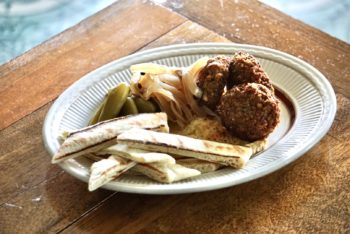 Thanksgiving Feast at Sherwoods Bistro & Bar!
8281 NE 2nd Ave,
Miami, Florida, 33138
Website
Cost:
Requiring social distancing? NO REPLY
Requiring masks? NO REPLY
Providing hand sanitizer?NO REPLY
The charming location in Miami's Little River neighborhood and the family-like staff, Sherwood Bistro & Bar, is bringing its family-style menu items and vibrant vibes from their restaurant to your homes for the holidays. Guests can bring home the Sherwoods Bistro & Bar Thanksgivings-style menu items to enjoy and eat until they can't anymore for only $40 per person! Guests can enjoy dishes such as the Herb-Roasted Turkey Breast, Pumpkin Cauliflower Macaroni and Cheese, Brown Rice Sweet Potato Salad, and MORE! So grab your forks and knives and gobble away.
Weekly Deals:
* Happy Hour is from Monday through Sunday from 5 – 7 p.m.

* Weekend Brunch is on Saturday and Sunday from 11 a.m. – 4 p.m.

* Ladies Drink Free from 5 – 10 p.m. on Thursdays (Happy Hour Menu only)

* A two-piece Jazz band from 6 – 8 p.m. on Fridays

(Photo Credit – Sherwoods Bistro & Bar)