CREW Miami Presents: The Women Who Built Miami
Wednesday, 09/23/2020-, 04:00 pm-05:00 pm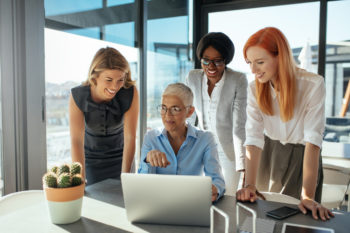 RSVP / Register
Cost:
In the spirit of the 100 year anniversary of women's suffrage, CREW Miami will share a brief history of Miami's pioneering women and the importance of diversity and inclusion still needed today. Our panelists will discuss how women leaders in CRE continue play a vital role in building Miami.
History by:
Suzanne Hollander, Esq., Professor and Program Director, Professional Development, FIU, Office to Advance Women, Equity & Diversity
Clarissa Willis, Senior Associate, CBRE, Inc.
Panelists:
Truly Burton, Executive Vice President and Government Affairs Director, BASF
Christina Crespi, Executive Director, The Downtown Development Authority
Nancy Juneau, Owner & CEO, Juneau Construction