A Paleta-Sandwich for National Ice Cream Sandwich Day!
Sunday, 08/02/2020-, 12:00 pm-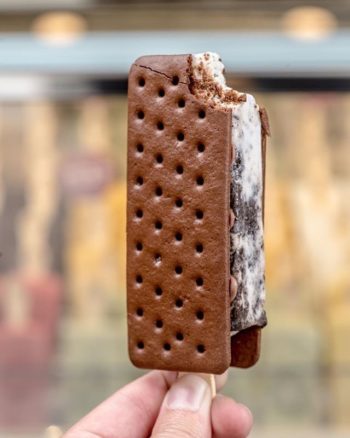 Morelia Gourmet Paletas
76 Miracle Mile, Coral Gables, FL 33134,
Coral Gables, Florida, 33134
Website
Cost:
Requiring social distancing? NO REPLY
Requiring masks? NO REPLY
Providing hand sanitizer?NO REPLY
As this summer heat carries on across South Florida, this weekend brings us the COOLEST treat that we can have to cool us down! Celebrate National Ice Cream Sandwich Day with Morelia Gourmet Paletas this Sunday, August 2 with FREE toppings for their Paletas-Sandwich, a paleta sandwiched between two heavenly chocolate wafers.
Guests can get creative and take their paleta-sandwich to the next level by adding dippings (white chocolate, condensed milk, warm fudge etc.,) and toppings (sprinkles, Oreos, etc.,) to it to enhance the ice cream experience! The Paleta-Sandwiches are made daily with limited quantity which means that promotion will last until their last one at every location!
Guests can also place their orders online, via their website https://order.paletasmorelia.com/#/onlineorder or on delivery apps such as Postmates and UberEats. Get the Best Ice Cream Experience and celebrate Ice Cream Sandwich with Paletas Morelia this weekend!
Morelia Gourmet Paletas
Coral Gables: 76 Miracle Mile, Coral Gables, FL 33134 || (305) 456-1306
Wynwood: 185 NW 25th St, Miami Fl 33127 || (305) 967-8782
Aventura Mall: 19501 Biscayne Blvd K1930, Aventura, FL 33180 || (305) 788-8092
Aventura Commons: 21211 Biscayne Blvd, Aventura FL 33180 || (305) 788-8082
Surfside: 9571 Harding Ave, Surfside, FL 33154 || (305) 397-8480
Hollywood: 1919 Hollywood Blvd, Hollywood FL 33020 || (954) 374-8930
Website: https://www.paletasmorelia.com/
Twitter: @paletasmorelia
Instagram: @paletasmorelia
Facebook: Paletas Morelia
Reservation Link: https://www.paletasmorelia.com/contact-us/
Images (Photo credit – Paletas Morelia)