Le Chick Celebrates National Tequila Day With $7 Frozen Margaritas ALL Day
Friday, 07/24/2020-, 12:00 pm-10:00 pm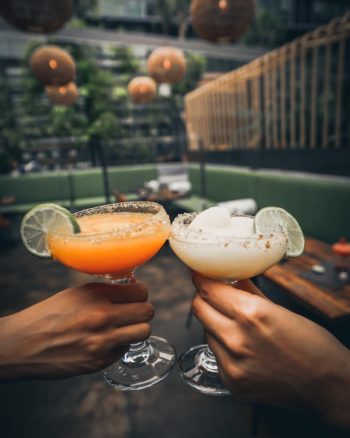 Le Chick Miami
310 NW 24TH ST,
Miami, Florida, 33127
Website
Cost:
Requiring social distancing? NO REPLY
Requiring masks? NO REPLY
Providing hand sanitizer?NO REPLY
National Tequila Day at Le Chick is the perfect excuse to enjoy a good deal and a great vibe. The upscale casual restaurant is serving its guests $7 Frozen Margaritas all day this Friday in honor of this fiesta holiday. It's the perfect low-key cozy restaurant to sip, savor, and relax with a frozen margarita in hand.
As the sun beats down on South Florida in these warm days of summer, everyone could use an excuse to cool off. Whether you want to sip on a frozen margarita or take shots like it's your birthday, Le Chick is offering an unbeatable drink special that will keep you hydrated all day long. 
Le Chick has much to offer every day with different promotions. If guests want to enjoy a nice bottle of wine with friends and family, all wine including bottles is 50% off every Monday. It doesn't stop there because Tuesday would not be Tuesday unless it included tacos; Le Chick's Taco Tuesday includes $20 tacos and margaritas and on Wednesdays, their cocktails are 50% off all day. You can enjoy everything Le Chick Miami has to offer in the comfort of your own with takeout and delivery options via website www.lechickmiami.com or on Ubereats and Postmates. 
(PHOTO CREDIT- LE CHICK MIAMI)