Crema Gourmet Espresso Bar Offers Discounted Pastas every Thursday
Thursday, 07/16/2020-, 05:00 pm-09:00 pm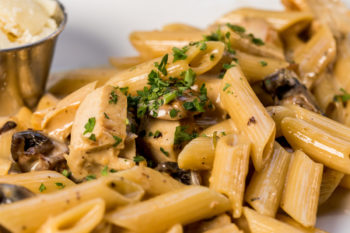 Crema Gourmet Espresso Bar
169 Miracle Mile R40,
Coral Gables, Florida, 33134
Website
Cost:
Requiring social distancing? NO REPLY
Requiring masks? NO REPLY
Providing hand sanitizer?NO REPLY
Crema Gourmet Espresso Bar is all about its high quality food at a low price.
Crema Gourmet offers a menu filled with an array of mouthwatering options to choose from. On Thursdays, this restaurant highlights their famous pasta dishes with their promotion of $9 pastas…yes you heard correctly, $9. Their menu lets you decide between three different pasta dishes, all of which can satisfy your cravings. Their pasta options all consist of penne pasta one with tomato sauce, mozzarella, basil & cherry tomatoes; another with creamy sauce, chicken, and mushrooms and another creamy sauce topped salmon and fresh pepper. This restaurant is open to dine- in, pickup or delivery on Postmates and Ubereats. 
Come and enjoy at any of our locations: 169 Miracle Mile, Coral Gables or 1601 Washington Ave.Suite 20 Miami Beach.
(PHOTO CREDIT- CREMA GOURMET ESPRESSO BAR)