Casa Caliente | Beer Lovers Shrimp Taco Featuring Wynwood Brewing La Rubia Beer
Thursday, 04/16/2020 – 12:00 pm – 01:00 pm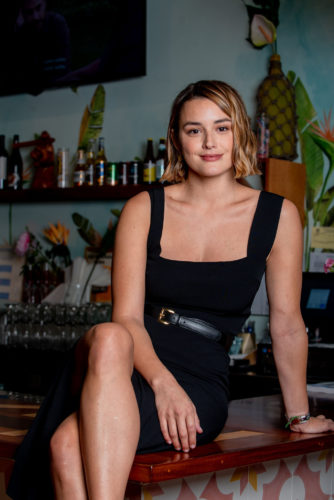 Online
,
, Florida
Website
Cost:
Mika Leon's weekly Instagram Cooking Class named "CASA CALIENTE" brings beer lovers and 4/20 fans something special next week! Caja Caliente locals are learning to cook online week after week from Caja Caliente owner Mika Leon herself. The IG LIVE show is ongoing and LIVE every Thursday and Saturday at noon on @MikaBites (Mika Leon's personal Instagram account). Mika's Recipes teaches locals that they too can create these dishes at home, the dishes may sound complex but the reality is they are quick and easy meals everyone can make no matter their culinary experience.
Thursday, April 16 – at noon | Beer Lovers Shrimp Taco Featuring Wynwood Brewing La Rubia Beer
Mika Leon will be bringing local craft beer into her taco recipe, with a collaboration featuring Wynwood Brewing's "La Rubia" beer. Locals who like shrimp tacos with a beer in hand, this dish is right up their alley. Mika Leon will be cooking up a Beer Battered Shrimp Taco using Wynwood Brewing "La Rubia Beer"
Additionally, Mika will be showcasing two homemade tostadas recipes, a vaca frita and Mahi Mahi one. Locals will learn how to make a Vaca frita tostada topped with her grandfather's black bean puree & a fried egg. For the seafood lovers, a Mahi Mahi tostada topped with avocado and black bean & mango pico de gallo.