The Dirty Burger Takeout or Delivery
Wednesday, 03/25/2020 – 04/01/2020 06:00 pm – 11:00 pm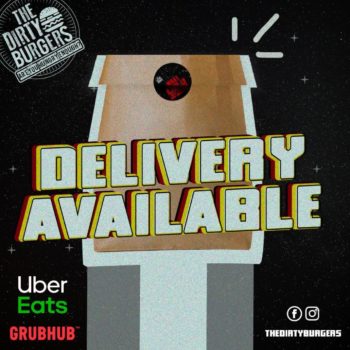 The Dirty Burger
151 NW 24th St, Unit 105,
Miami, Florida 33127
Website
Cost:
With safety top of mind for their customers and staff, The Dirty Burger will now be servicing the community via delivery on UberEats and Grubhub and take out only. Locals can indulge in a gastronomical experience that's out of this world in the comfort of their own home. The Dirty Burger menu travels through galaxies to bring to guests the best kind of porn – food porn. Featuring 100% all-natural Brasstown beef, 100% all-natural cage-free chicken, no hormones and no antibiotics, ever in hard-to-resist burgers, fries, shakes, and other late-night bites everyone will have the opportunity to get their Dirty Burger fix.