The National League of American Pen Women – Pachamama Exhibit
Wednesday, 04/22/2020 – 06:00 pm – 09:00 pm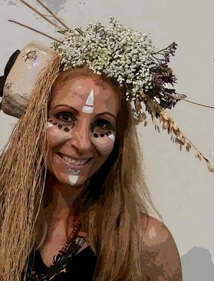 FIU – Green Library
11200 SW 8 Street,
Miami, Florida 33143
Facebook
Cost: Free
"Pachamama" is Mother Earth. Our Mother Earth plays an important role in our lives and every single living thing that connects us to her. She provides for us the essentials to survive in this world. She should be praised and taken care of by all of us. Our planet is where we live connected to other living things. She is also the inspiration for our work. We, as artist,s have a very important message to send and spread everywhere: our concern and love for our planet. Together we'll find a way for everyone who shares her space, to make her a priority. She is that special, we are all connected.
What will happen to our existence …if what she provides is gone?
The National League of American Pen Women Coral Gables Chapter wants to extend a very cordial invitation. This group show will bring unity, camaraderie and bring their best art created.
Green Library, FIU Campus 11200 SW 8 Street 33199.