Miami Global VR Art Fest and Tournament
Friday, 03/27/2020 – 07:00 pm – 12:00 am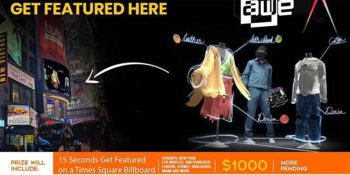 Blockchain Center
21 Southeast 1st Ave,
Miami, Florida 33131
Buy Tickets
Cost: Contest Participant: USD 20.0, Attend as Spectator: USD 5.0
The 2020 Global VR Art Fest and Tournament Shines in Miami!
XR Miami Community, Miami VR Expo, Blockchain center and Bits and Tokens VR Game Night
Come for a night of fun and gaming and explore how gaming technology like VR is more than just for entertainment, it is for expanding the boundaries of Fine Art!
DOORS: 7pm – Happy Hour and Tilt Brush Practice Time.
COMPETITION: 9pm SHARP
CONTESTANTS: Please bring your own VR equipment if you have it. We will have equipment available on FIRST COME BASIS. Be sure to register early to reserve headset and receive official rules.
Experienced Tilt Brush contestants may submit this form for consideration of FREE CONTEST ENTRY.