30th Annual Asian Culture Festival Presented by Logistic Events Corp
Saturday, 03/07/2020 – 02/08/2020 10:00 am – 05:00 pm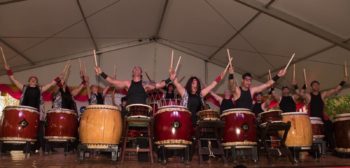 Asian Culture Festival
Fruit & Spice Park, 24801 SW 187th Avenue,
Homestead, Florida 33031
Website
Cost: $14 for adults and $5 for children ages 6-12. Children under 6 are free
The Thai-American Association of South Florida, together with the Miami-Dade County Asian-American Advisory Board and the Miami-Dade County Parks & Recreation Department, will once again showcase the diverse sights, sounds and flavors of Asian culture during the 30th Annual Asian Culture Festival presented by Logistic Events Corp. The highly anticipated annual celebration will take event-goers on an enchanting journey through live musical and dance performances, immersive arts and crafts, kids activities and more. A variety of authentic Far Eastern cuisine from more than 20 countries will also be featured.
WHEN: Saturday, March 7, and Sunday, March 8, from 10 a.m. to 5 p.m.
WHERE: Fruit & Spice Park
24801 SW 187th Avenue
Homestead, Florida 33031
COST: Admission for the festival is $14 for adults and $5 for children ages 6-12. Children under 6 are free. To purchase tickets, visit www.asianculturefestival.net.
MORE
INFO: For more information, visit www.asianculturefestival.net. Follow us on Facebook at www.facebook.com/asianculturefestival.