World-Renowned International Singing Sensation, Cris Cab, Debuts His Update To The Iconic "Feliz Navidad" Tune Right In Time For The Holidays
Wednesday, 11/27/2019 – 11/28/2019 10:30 pm – 12:00 am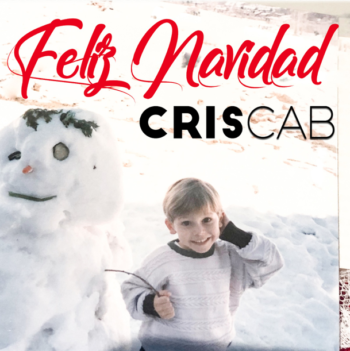 Bodega
1220 16th St,
Miami Beach, Florida 33139
Website
Cost: Free
This holiday season, he is returning to his hometown to personally celebrate and release his new track, "Feliz Navidad." with The Cris Cab Christmas Experience performances on November 27th at Bodega in Miami Beach.
Cris Cab, the wildly popular singer, songwriter and instrumentalist has taken on the challenge to fuse his native Miami style with the winter-time staple song of the season, "Feliz Navidad." Cab's Reggae and Latin sound enhances the original 1970's hit, originally recorded by Puerto Rican icon, Jose Feliciano. Feliciano himself instantly gave his blessing after listening to the song firsthand, the single will be released on Friday, November 29 via Spotify. At the same time, the Prince of Miami is set to embark on a series of performances and events bringing "The Cris Cab Christmas Experience" to life in Miami introducing the track directly to his fans, the only approved version of the classic in its almost 50-year history.
Cab hails from Miami, Florida and has characterized his career by embracing his family's Latin roots and creating a unique blend of sounds that could only come from growing up in one of the most multicultural cities in the nation. As an artist, he has combined reggae, Latin, pop, and soulful instrumentals throughout his discography. In addition to his unique sound, Cab's live performance is an experience like no other, showcasing his six-piece band encompassed by world-class musicians.
Growing up, Cris Cab, identified his passion for music at an early age. At the age of 15, Cab became the protégé of one of the most influential figures in pop culture, Pharrell Willams. Since that life-changing moment, he has had the privilege of working and collaborating with award-winning artists such as Marc Anthony, J.Balvin, Big Sean, Mike Posner, Wyclef, B.o.B, and Farruko. He's also had the chance to share the stage nationwide with Ariana Grande, Ellie Goulding, Sam Smith, Iggy Azalea, Lorde, and others. With his diverse recordings, Cab has become the new face of fusion, interpolating Latin, reggae and hip-hop styles to represent the true soul of Miami.
Cab has accomplished many of his childhood dreams, in an increasingly competitive and diverse field of young artists.