Local Views at PAMM: GeoVanna Gonzalez
Thursday, 10/24/2019 – 06:00 pm – 06:30 pm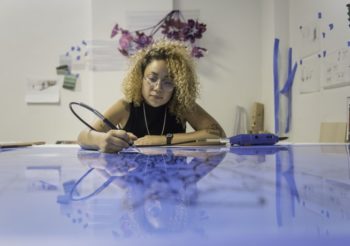 Perez Art Museum Miami
1103 Biscayne Blvd.,
Miami, Florida 33132
Website
Cost:
Join us for our in-gallery tour program, Local Views at PAMM, where select local artists will speak about a few works of art currently on view at the museum. This month, GeoVanna Gonzalez will lead the tour.
Local Views at PAMM gives visitors a first-hand interaction with local artists by creating conversations centered around art and the creative process. This casual 30-minute conversation generally takes place on the last Thursday of each month but will take place on the second-to-last Thursday this month exceptionally. ​
Photo credit: Alex Markow