Nuestro Miami – Cuban American Bar Association Benefit & Installation Gala
Saturday, 01/27/2018 – 07:00 pm –
Florida International University Arena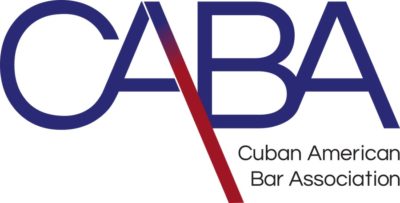 11200 sw 8th st,
Miami, Florida 33199
Website
Cost: Gala sponsorships, offering many benefits are available for corporations, organizations, and individuals, range from $3,000 for an "Esmeralda" sponsorship to $50,000 for a "Presenatador" sponsorship. Branded underwriting options, which are 100% tax-deductible, range from $500 to $20,000. Table sponsorships for the gala, which start at $6,000 each, are almost sold out. Tables, tickets and sponsorship information is available at cabaonline.com.
The Cuban American Bar Association will host its 44th annual benefit and installation gala to raise money for the CABA Foundation, which supports students pursuing legal careers, and CABA Pro Bono Legal Services. This year's gala highlights our home, Nuestro Miami, and the strides we have made as a people to help this city become what it is today. With hundreds of judges, attorneys, business professionals and community leaders expected to attend, the scholarship fund gala specifically recognizes law students distinguished academically and/or in service-oriented activities as well as law students distinguished in areas of importance to the Cuban-American community.