White Party Week Miami 2015

November 25th – 30th
Various Locations
Tickets and Info
White Party Weekâ"¢ Raises The Sails And Turns Up The Magic In 2015
Care Resource is excited to announce that the crown jewel of circuit parties "The White Party" returns on Saturday, November 28th to the line-up of White Party Week™, a series of fundraising events over the long Thanksgiving weekend. We are pulling out all the stops, bringing in guests from all over the world, premiering a mega-yachting White Party and once again raising this dance party event to a whole new level.
Set sail seafarer into a glamorous world – chicly styled in white and adorned with all things fabulous for a nautical adventure under Miami's' moonlight skies.
31st Annual White Party "Anchors Away"
Saturday, November 28th, boarding at 6 pm
Grand Floridian Mega Yacht
Bayfront Park
301 Biscayne Blvd
Miami, FL 33132
Guests will board the Grand Floridian Mega Yacht, the largest, newest and most elegant yacht in South Florida, for the premier event of the year, the 31st Annual White Party "Anchors Away" fundraiser benefiting Care Resource.
Passengers will board at Miami's Bayfront Park, north dock from 6 -7 pm and then set sail through the magnificent waterways that make up Miami's one-of-a-kind skyline and return at 11 pm for passengers to disembark by Midnight. General admission includes Open Bar and hors d'oeuvres. VIP admission includes Private VIP lounge level complete with Premium Open Bar; butler passed hors d'oeuvres, specially paired tastings presented by Voga Italia Wines and departure gift bag. Anchors aweigh, seafarer — an adventure awaits!
White Party Week features one week of amazing events with superstar Djs beginning on Wednesday, Nov 25th with "White Heat" at Bailo Nightclub, on Thursday, Nov 26th with "White Journeys" at the all new Bekkoi Nightclub featuring the long awaited return to South Florida of DJ Manny Lehman, on Friday, Nov 27th, witness a stellar night with "White Dreams" at Club Space with Djs Joe Gauthreaux and Alain Jackinsky. Saturday, Nov 28th kicks off with "White Splash Pool Party" at the Aloft South Beach Hotel with DJ Tomer Maizner, followed by The White Party – Anchors Away featuring DJ Roland Belmares, followed by "White Starz" at Score Nightclub with Djs Isaac Escalante and Paulo. On Sunday, Nov 29th the week hits a high with "Muscle Beach Party" on the sands of South Beach with Djs Eddie Martinez and Phil B, followed by the infamous "Noche Blanca" party at Story Nightclub in Miami Beach with DJ Abel.
Tickets and Passes are available online at www.whiteparty.org. Since its inception, White Party Week has raises millions of dollars for Care Resource, South Florida's Oldest and largest non-profit community health care focusing on HIV/AIDS research, prevention and care and treatment services to individuals in Miami-Dade and Broward Counties.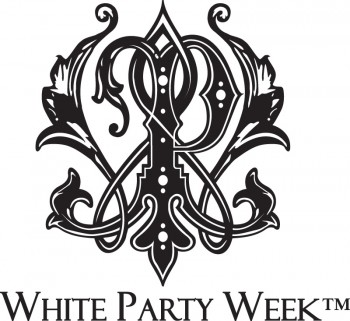 "Our not-for-profit agency has spent years building the infrastructure needed to benefit our HIV positive community. The last seven years have ushered in a real maturing for us. We took our model of excellence and expanded it to include not only those with HIV, but all of South Florida's diverse LGBT and less privileged communities. Today, we are a full-fledged federally qualified community health center (FQHC) – a medical home for all those in need. Every visitor that joins us for White Party Week is a dollar more we have to care for those in need."– Rick Siclari, CEO, Care Resource.