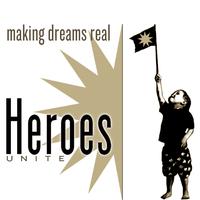 Heroes Unite is a program created to provide opportunities that can nurture and empower communities through mentoring, volunteering and family engagement. Heroes Unite strengthens communities by teaching them about art, culture and education. They strive to serve people in need and give them a safer and healthier life.
Heroes Unite was created in 1994. They began by supporting families from the Ronald McDonald house. Heroes Unite provided support to families that were going through a tough time caring for their terminally ill children. Heroes Unite provided therapy to siblings and parents of patients as well as engaged them in theatre productions. They also provided these services for people going through AIDS treatment. They offered a fun and creative outlet for people going through a hard time. Â In 1999, Heroes Unite restructured their program and offered an after school session that would help transform the lives of children by teaching them about Chinese martial arts.
Heroes Unite now has over 500 students in their program. From modest beginnings Heroes Unite has come a long way in changing the lives of youth and families in Miami. Through art, culture, and education, Heroes Unite has had an enormous positive impact on its participants and in the community.
Like what you've heard about Heroes Unite? Support them on Facebook or follow this link for more information on volunteering or interning!
What do you think about Heroes Unite? Do you think more programs such as this one are needed in Miami? Tweet us at @Loop305 and let us know your thoughts, with the hash tag #TalkAboutitTuesday
-Samantha Wagner