Love at First Sight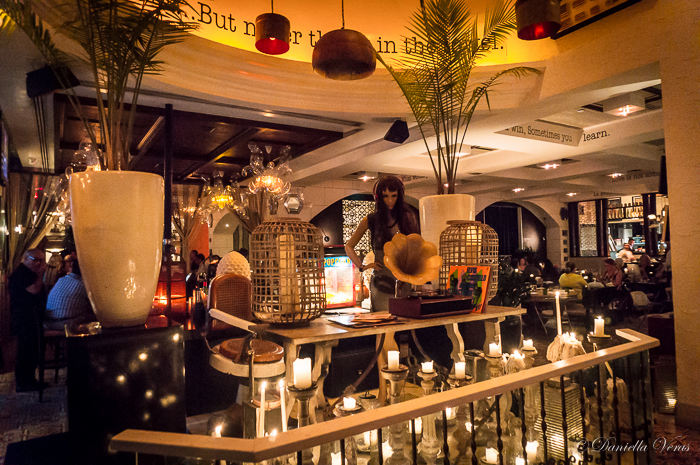 When you enter Love is Blind you are going to be dazzled by the sheer coolness and ingenuity of the restaurant. It boasts a funky motif that successfully intertwines ancient art with a trendy, funky and sexy vibe. In case you are tripping out (ref: Forgetting Sara Marshall Clip), there are smooth furry walls, blowup octopus like chandeliers, head bust sculptures with papal crowns and mounted bull skulls proclaiming pearls of wisdom such as "All you need is love." It is one of the most fun, tricked out restaurant decors we have ever encountered.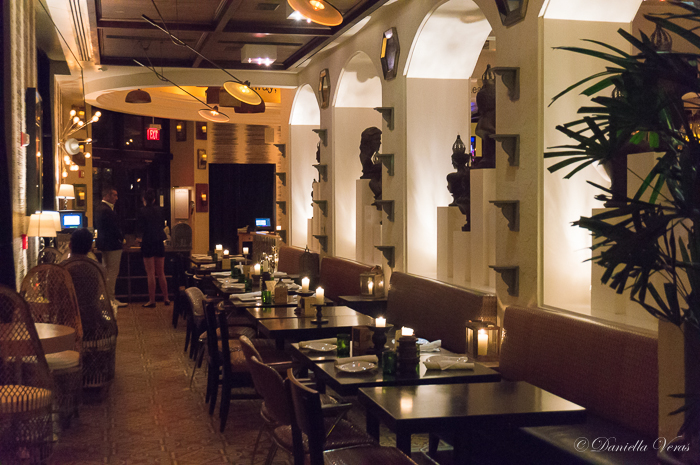 Love is Blind is the latest addition from the Passion Restaurant Group. They also own the very popular Crazy about You, as well as Dolores but you can call me Lolita. The owner Carlos, who opened up his first restaurant in Madrid at the ambitious age of 25, explained his "cheap is chic" concept. He believes patrons should be able to experience quality cuisine in a gorgeous setting with excellent service at very affordable prices.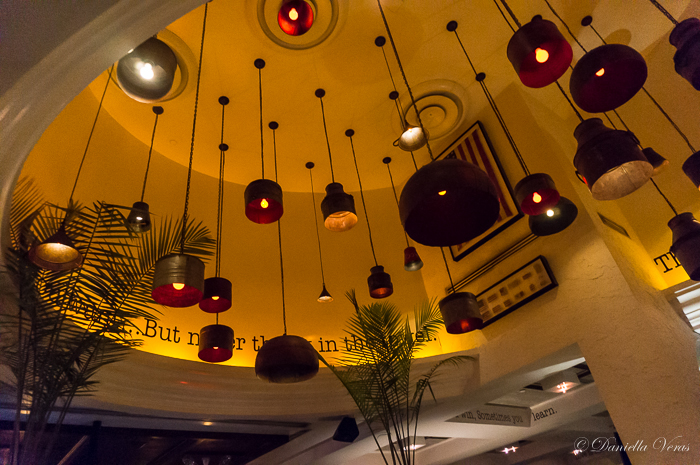 The menu couples one appetizer and one entree at a fixed price ranging from $18 to $33 depending on which main entree you choose. That's a sick deal for an app and a filet mignon!!
We commenced with the Trio of Cheese Calzone with a banging, exotic lingonberry jam. The calzone was baked to a pretty golden sesame seed crust, adding a solid flavor and texture to the savory pastry. The Ricotta, Mozzarella & Goat Cheese blended together nicely without any one overpowering the other. The sweet jam brought out and complemented the cheesy flavors. If Italians took at stab at making a pastelito de guayaba y queso, this might be what they come up with.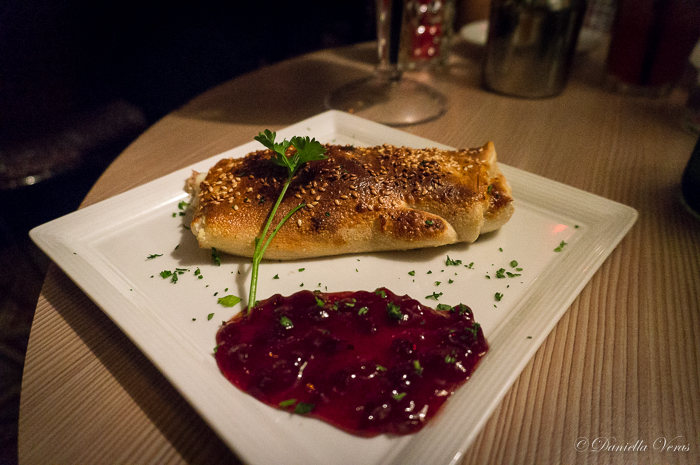 For an extra $2 surcharge, you can have the Imported Burrata Caprese Martini appetizer (their Cod Croquettes have the same surcharge) and it is well worth the upgrade. Akin to a delightful burrata pesto salad, it was served in a huge martini glass with lettuce, beautifully firm and ripe baby tomatoes as well as a refreshing pesto sauce. The burrata was soft gooey and fantastic. The pesto and tomatoes complemented the cheese quite splendidly.  There was a slight hint of sweetness melded into the dish, as well. It was a fantastic and uncommon approach to burrata.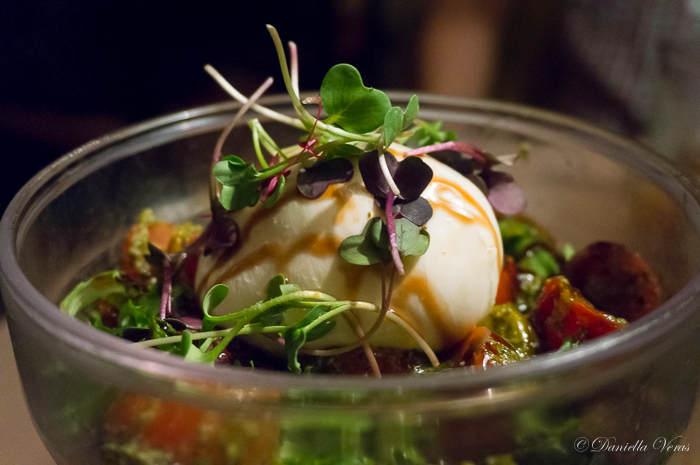 Our first main was a Grilled Shrimp with Artichokes Open Papillote served with fresh rosemary, extra virgin olive oil and cherry tomatoes  The ingredients were oven-grilled so the artichokes were really tender and fantastic when combined with the fresh rosemary. There was also nice amount of juicy flavorful shrimp included in the dish.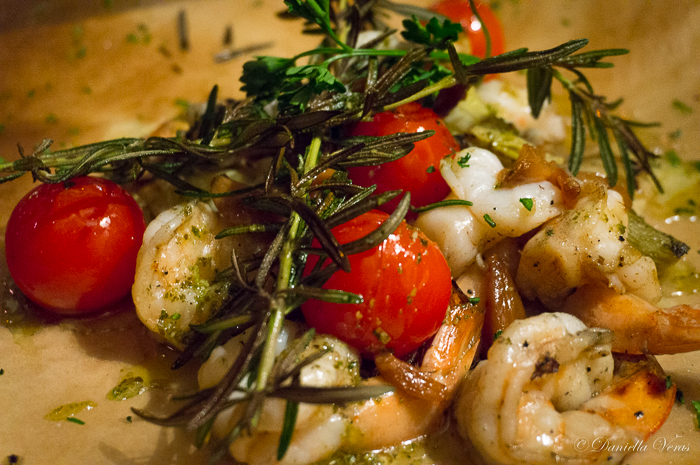 Our second main was a nice cut of Grilled Veal Churrasco which we really enjoyed, but it was the sweet plantain mashed potatoes that had us purring at the table. It is soft, mushy mashed potatoes with just the right amount of sweet plantain added to make it addictive. The sweet plantain taste lingered and begged us to keep our mouths coated with its incredible flavor. It also came with grilled onions that worked so well with the veal. A bowl of Cuban Moro or Moros y Cristianos, which means Moors and Christians accompanied the dish. "Moors" refers to the black beans, and "Christians" to the rice. The name stems from early Cuban settlers reference to the Islamic Conquest of Spain which had a profound effect on the Spanish culture and language. The rice and beans are cooked together and we thought they infused ham into this version. It was flavorful and not pasty or mushed. Sometimes Moros can be very mushy and this version kept its nice rice consistency.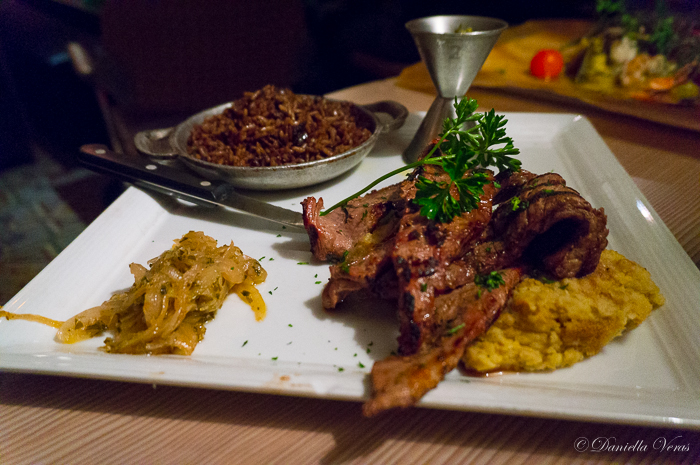 For dessert we decided to forego the very tempting Tomorrow I'll start my Diet Nutella Pizza for the artistic and interactive Your Sweet American Dream. The dessert is comprised of a hot brownie, vanilla ice cream, whip cream, strawberries, chocolate syrup, cocoa and your unbridled creativity. The ingredients are presented and you must channel your inner (or outer artist) to decorate your plate.  We applaud the uniqueness and ingenuity of this dessert and we had to participate. The warm brownie was deelish and it was fun to be encouraged to play with your food in a restaurant. We only wish we had M&M's to add some vibrant color to our Dessart.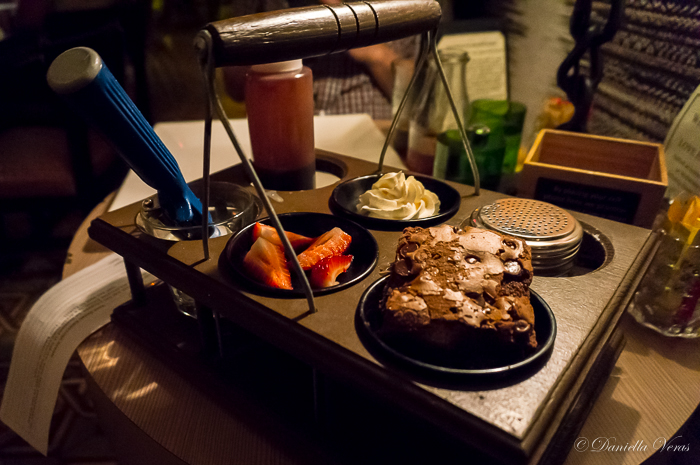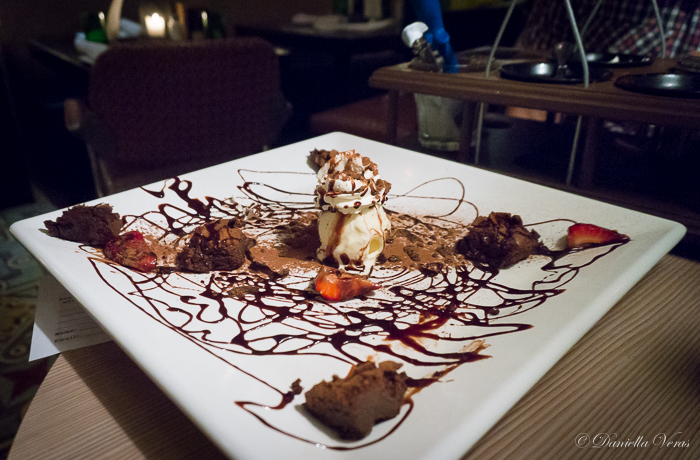 Love is Blind will definitely be making our shortlist for great date spots. It has reasonably priced tasty food and wine as well as a marvelous and romantic ambiance. They also have a laudable happy hour from 4:00 p.m. to 9:00 p.m. every day with half price on all beer and liquor. On Thirsty Thursdays, it's happy hour all day and night! They also have a "Love around the Clock" special where it's beat the clock on Moët specials that range from $5-$10 depending on how early you arrive. We had a great time and will definitely be back to dine and wine again.