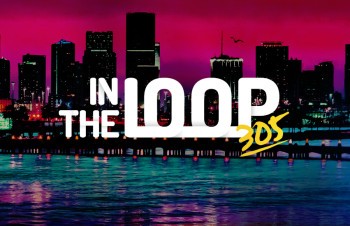 Here at In The Loop, we know there are always places to be and events to attend. Each Friday, we feature a special "where to be" post on our blog to make sure every day of the week has some sort of cultural event to check out. We hope that you all can come out into the community and learn and commemorate some influential people and events around Miami! Have something coming up that you'd like to see here? Tweet us @Loop305 using #WhereToBe hashtag!
The "downtown FULL MOON party"… 3-year Anniversary Party 6/13/14
Friday, June 13, 9:00pm-3:00am
TSL Lounge
167 NW 23rd Street,
Miami, Florida 33127
Cost: $5 – $15
The "downtown FULL MOON party" will be celebrating its 3rd year on Friday, June 13th (Boooo!) in a very grandiose fashion with a Cirque De Lune Event, packed with an array of dazzling performances. Mark your calendar and make sure not to miss this incredible Lunar Locomotion!
Loretta Neff: Tame Your Manners 6/14/14
Saturday, June 14, 10:00am
Books and Books
265 Aragon Avenue,
Coral Gables, Florida 33134
Cost: Book Purchase Required ($14.95)
For caregivers and parents with demanding schedules, finding time to teach or mentor children is increasingly difficult. Learning social skills early, especially during childhood, can shape a child's character and greatly impact his or her life. Tame Your Manners makes manners fun, meaningful, and most importantly, memorable. Any adult or child who reads this book will delight in the clever illustrations and correlations of animal characteristics to the manners advice.
Father's Day Celebration 6/15/14
Sunday, June 15, 1:00pm-5:00pm
American Czech-Slovak Cultural Club
13325 Arch Creek Road,
North Miami, Florida 33181
Cost: $17
The American Czech-Slovak Cultural Club invites all fathers, grandfathers, uncles and fathers-to-be to celebrate Father's Day with a special lunch buffet and live international music. Buffet includes salad, entree and Czech and Slovak pastries with coffee/tea. All fathers will receive a complimentary glass of beer or soft drink of their choice. Children under 8 years of age eat free.
Experience the Ultimate Celebrity Treatment 6/16/14
Monday, June 16, 2014, 06:00pm-08:00pm
Elite health Center
1666 Kennedy Causeway Suite 703,
Aventura, Florida 33160
Learn about how managing your hormones is the key to staying young! Join us for champagne and hors d'oeuvres at the Elite Health Center
Author Event with Lisa See: China Dolls 6/17/14
Tuesday, June 17, 2014, 8:00pm
Books and Books
265 Aragon Avenue,
Coral Gables, Florida 33134
Cost: Book Purchase Required ($27)
Lisa See is the author of 6 previous novels, including the critically acclaimed New York Times bestsellers Dreams of Joy, Shanghai Girls, Peony in Love, Snow Flower and the Secret Fan, Flower Net (which was nominated for an Edgar Award), The Interior, and Dragon Bones. She is also the author of the widely acclaimed memoir On Gold Mountain. She lives in Los Angeles.
Join us with Lisa See to discuss her exciting new novel set in the "Chop Suey Circuit" of San Francisco right before WWII.
DreamAwake Records presents Moonshine Sessions 6/18/14
Wednesday, June 18, 2014, 9:00pm-2:00am
Cocktail Collection (upstairs at Tobacco Road)
626 South Miami Ave,
Miami, Florida 33130
Cost: Free
Cocktail Collection along with DreamAwake Records brings you Moonshine Sessions. Come enjoy one of the only Deep House music events happening EVERY Wednesday featuring music by resident Tamere. If you haven't been to Cocktail Collection yet, this is the perfect night of the week to become part of Miami's one true speakeasy experience with half priced cocktails such as the ever impressive Smoke Fashioned and Gardener's Margarita. You will see why Al Capone and other historic gangsters once used this place as a den of debauchery.
JoAnna Rakoff: My Salinger Year 6/19/14
Thursday, June 19, 2014, 8:00pm
Books and Books
265 Aragon Avenue,
Coral Gables, Florida 33134
Cost: Book Purchase Required ($25.95)
Join our Author Event Series with JoAnna Rakoff as we discuss My Salinger Year, a memoir about literary New York in the late nineties a pre-digital world on the cusp of vanishing, where a young woman finds herself entangled with one of the last great figures of the century.