University of Miami Selects New Director for the Lowe Art Museum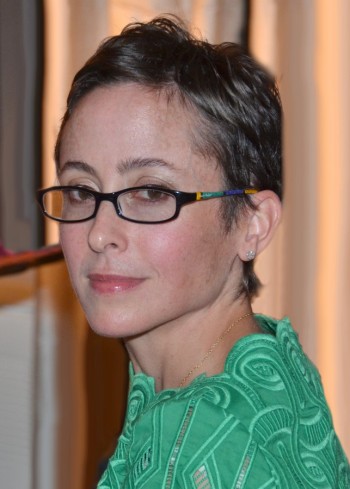 The University of Miami has appointed Dr. Jill Deupi, who currently serves as director and chief curator of University Museums at Fairfield University, as the new director of the Lowe Art Museum.
"I am honored to have been selected to lead the Lowe Art Museum as it embarks on an exciting new chapter in its rich and storied history," Deupi said. "The museum is perfectly poised to catapult itself to the next level, building upon its tremendous resources and past successes while embracing 21st century museum practice, contemporary art and culture, and new education modalities – above all, participatory learning."
Deupi credits the Lowe's solid foundation and Miami's effervescent arts scene for her decision to join UM, beginning August 11. One of her goals for the museum is "to connect its remarkable collections to the contemporary art world and current cultural trends." She hopes to accomplish this partly with enhanced public accessibility to the Lowe's holdings via an online, user-friendly database.
"We selected Dr. Jill Deupi as the new director of the Lowe after an extensive search," said UM College of Arts & Sciences Dean Leonidas Bachas. "Her distinguished museum experience and academic background in art and art history, as well as her enthusiasm to involve our students in experiential learning are a perfect combination for the Lowe to expand its reach as a didactic resource for the university and local community."
In addition to her leadership roles at the University Museums at Fairfield University, Deupi has also served as an assistant professor of art history since 2008. Under Deupi's leadership as founding director, the Bellarmine Museum of Art has welcomed thousands of visitors since it opened to the public in late 2010. Deupi has curated close to 20 temporary exhibitions at the Bellarmine and at Fairfield's Thomas J. Walsh Art Gallery, which she has also directed since 2013.
Opened in 1952, the University of Miami's Lowe Art Museum is Miami-Dade County's oldest and only comprehensive visual arts institution, featuring the region's most diverse collection of world art. The Lowe's distinguished permanent collection spans 5,000 years of western and non-western art history, highlights of which can be seen in the museum's nine galleries. Brian Dursum, director of the Lowe Art Museum since 1990, announced his retirement in September 2013.
Part of the UM College of Arts & Sciences, the Lowe also mounts distinguished temporary exhibitions throughout the year, accompanied by an array of complementary programming. With its mission to serve the University of Miami, greater South Florida communities and national and international visitors as a teaching and exhibiting resource, the Lowe Art Museum presents a unique art experience, with broad-based collections and one-of-a-kind works of art.
A fellow of the American Academy in Rome, Deupi wrote her doctoral dissertation on art and cultural politics in 18th century Naples. Her prior museum experience includes work at the Royal Academy of Arts, London; the Art Institute of Chicago, the Snite Museum of Art, University of Notre Dame, Indiana; the National Gallery of Art, Washington, D.C.; and the Wallace Collection, London. Although her area of scholarly expertise is 18th century European art, neoclassicism, and museology, Deupi possesses an impressive breadth of art historical knowledge: she has curated exhibitions devoted to 20th and 21st century photography; mid-century American painting; contemporary sculpture; ancient Chinese funerary sculpture; 20th century portraiture; and 20th century Venetian glass (among others).
Highlights from Deupi's programming achievements include the establishment of a distinguished lecture series in the visual arts, funded by the Robert Lehman Foundation; the implementation of a successful Family Day program at the Bellarmine Museum; and the development of a broad range of programming in arts education and engagement, including a cultural tours abroad program. She also worked tirelessly to secure significant external support from a range of donors, corporate sponsors, and foundations.
Deupi received her B.A. from Mount Holyoke College and her J.D. from American University's Washington College of Law, graduating summa cum laude. She holds both an M.A. and a Ph.D. in art history from the University of London's Birkbeck College and the University of Virginia, respectively. She serves as a board member of the Association of Academic Museums and Galleries (AAMG) and co-chair of the New England Museums Association (NEMA)'s Academic Professional Affinity Group. She also sits on the steering committee of the Cultural Alliance of Fairfield County's Executive Directors Network and is a member of the American Alliance of Museums (AAM), the Association of Art Museum Curators (AAMC), the College Art Association (CAA), and the International Council of Museums (ICOM). Deupi has juried a number of art competitions and exhibitions and has served as an external reviewer for the National Endowment for the Humanities (NEH). She is the author of numerous exhibition publications, as well as the author of "The Antique Legacy from the Middle Ages to the Enlightenment" (A Companion to Greek Art, Blackwell Publishing, 2012).