Giosvany Echevarria Opening Exhibition at Cernuda Arte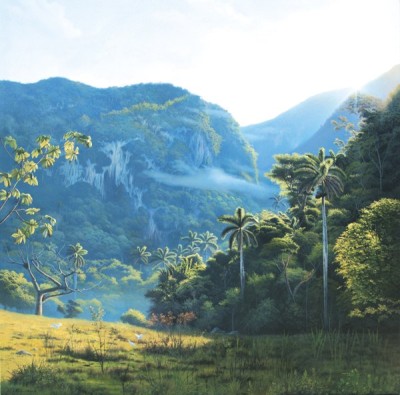 Friday, May 2, 2014, 7 – 10 p.m.
Cernuda Arte
3155 Ponce de Leon Blvd.
Coral Gables, FL 33134
Giosvany Echevarría: Dialogues with Nature
A one-person exhibition featuring nineteen paintings inspired by the Viñales Valley of Cuba. The artist, Giosvany Echevarría, has gained notoriety as one of the best landscape painters in today's art scene.
Please join us and meet the artist who has traveled from his native town Pinar del Río, Cuba to be present at the Opening event. This will be the artist's first solo show in the United States.
The exhibition is accompanied by a 16 page full-color catalog.
Image: Giosvany Echevarría, Morning Has Broken, 2011, oil on canvas, 78 1/2 x 78 1/2 inches