Second Annual Garden Music Festival at Fairchild Tropical Botanic Garden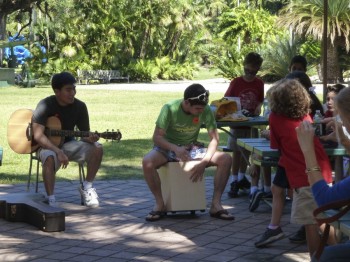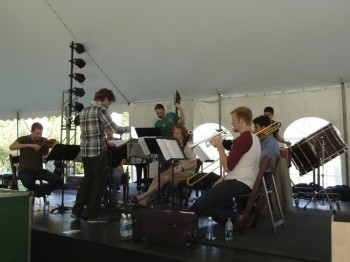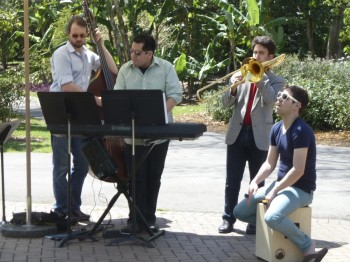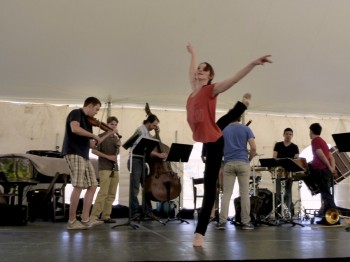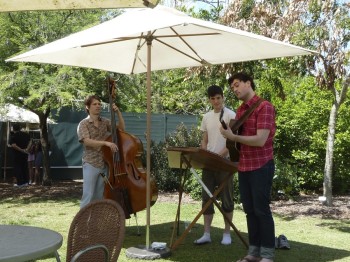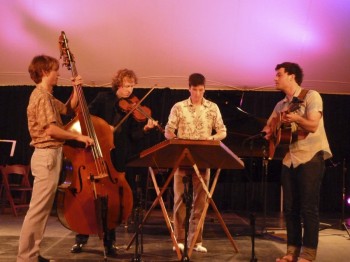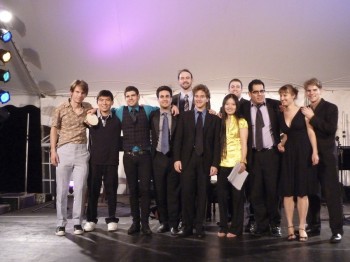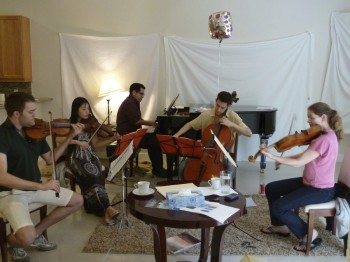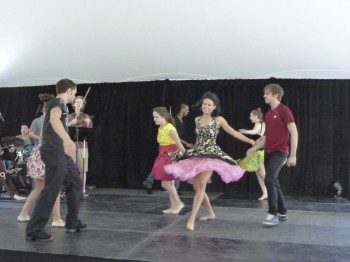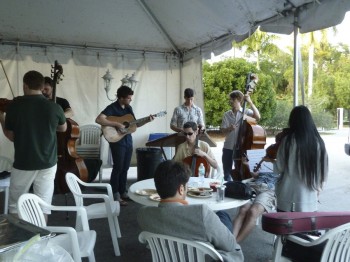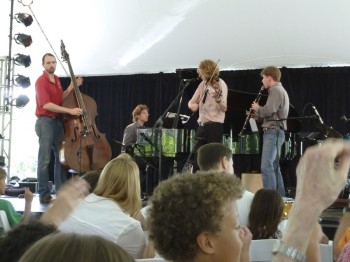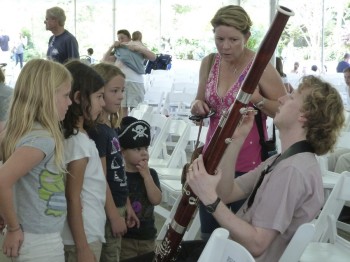 Monday, Jan. 6 – Sunday, Jan. 19, 2014
Fairchild Tropical Botanic Garden
10901 Old Cutler Road
Coral Gables, 33156
Tickets Available Online
Entry to the concerts is included with regular garden admission.
Premium Seating/Tables: $15/Fairchild members; $20/General Public
Tent Seating: $5/Fairchild members; $ 10/General Public
Lawn Seating: Free/Fairchild members; $5/General Public
Subscriptions: $35 Tent Seating
Music Up Close- Children 'S Concert: Free/Fairchild members;
Fairchild Admission/General Public
www.GardenMusicFestival.com
Facebook
Twitter
Instagram
Schedule:
Thursday, Jan. 9, 7pm: Opening Night Concert
Saturday, Jan. 11, 7pm: Stories Told Through Music
Tuesday, Jan. 14, 7pm: The Edge: Music That Pushed the Boundaries of its Time
Friday, Jan. 17, 7pm: Broadway in the Garden (A Benefit Concert for GardenMusic)
Saturday, Jan. 18, 10:30am: Music Up Close: A Children's Concert
Sunday, Jan. 19, 7pm: A Jazzy Night
Set amongst the natural beauty of Fairchild Tropical Botanic Garden, the chamber music ensemble Sixth Floor Trio takes up residence from January 6 – 19, 2014 for the second GardenMusic Festival with a full slate of diverse programs, designed and created to explode the boundaries between time and musical styles.
The Sixth Floor Trio – Teddy Abrams, Harrison Hollingsworth, and Johnny Teyssier – and the 2014 GardenMusic guest artists will perform boundary-blasting programs that range from j azz and classical to traditional folk, Broadway and Latin j azz. Four evening performances, each creatively programmed around a unique theme, complemented by an evening of Broadway and a Children's concert, will round out this year 's Festival.
"Our aim is to pair one of Miami's most beautiful settings with world-class music- making, bringing together tremendously talented and engaging musicians from around the world in a schedule of programs that cross the spectrum of time and musical styles," said Teddy Abrams of the Sixth Floor Trio. The GardenMusic Festival is a winner of a 2012 Knight Arts Challenge award from the John S. and James L. Knight Foundation.
SCHEDULE
* Thursday, Jan. 9, 7pm Opening Night Concert As an introduction to the Sixth Floor Trio and the 2014 GardenMusic artists, this program will traverse the musical landscape with a wide range of music, from a world premiere and original compositions to traditional folk music and classical favorites like Schubert 's Death and the Maiden and Brahms' Piano Quartet No. 1.
* Saturday, Jan. 11, 7pm Stories Told Through Music This program will demonstrate music's relationship with storytelling in two parts: first, the music of Schubert, Stravinsky, Strauss, and John Adams present different styles of musical narrative. Second, a set of Bluegrass and folk music led by renowned fiddler Jeremy Kittel will be a beautifully-curated j ourney of virtuosity and artistry.
* Tuesday, Jan. 14, 7pm: The Edge: Music That Pushed the Boundaries of its Time Many of the great classical works now considered standards caused riots and scandals in their time; this concert will present brilliant music that inspired audiences to listen in new ways. From ancient African drumming to the cutting-edge works of Bach & Beethoven, the program will also feature a collaboration with the Miami Beach-raised award winning visual artist Michele Oka-Doner and a world premiere by GardenMusic resident composer Sebastian Chang.
* Saturday, Jan. 18, 10:30am Music Up Close: A Children's Concert An intimate, fun-filled hour of musical education, engagement and enjoyment for children of all ages! This presentation is free for Fairchild members and is included with regular garden admission for non-members.
* Friday, Jan. 17, 7pm Broadway in the Garden with Broadway star Morgan James Broadway star and singer Morgan James (Motown the Musical, Godspe ll) transports you through New York's great musical eras with her extraordinary vocal prowess – merging soul, jazz, R&B, and Broadway tunes in a fresh and exciting way. Ms. James joins the GardenMusic resident musicians for this special benefit concert in the Glasshouse Café. Tickets are $150.
* Sunday, Jan. 19, 7pm A Jazzy Night This program celebrates the intersection of the worlds of Jazz and Classical music. Bartók and Ravel are paired with Jazz standards, contemporary Jazz, and Latin Jazz for a high-energy and inspiring concert that demonstrates the full creative power of the 2014 GardenMusic artists.
Pre-Concert Conversation with Artists Audience members can enj oy the performances either in the Concert Tent or on the lawn, and are invited before the 7pm performances to pre-concert programs at 6pm.
In addition to the main performances in the Concert Tent, GardenMusic will fill the Fairchild garden space with music-making throughout the festival. Visitors to Fairchild in January will experience short concerts throughout each day of GardenMusic, Random Acts of Culture, open rehearsals, and daily educational activities with the GardenMusic artists for every student that visits the Garden.
GardenMusic was created in 2012 by Fairchild Tropical Botanic Garden's Board of Trustees Vice President Jennifer Buttrick to bring music to the Garden for the community to enjoy amongst the backdrop of Fairchild on a Florida winter 's night. The inaugural event brimmed over with all types of musical celebrations. Four full concerts in addition to many short-form concerts and open rehearsals were performed, along with children's concert with a unique instrument petting zoo. Two original works commissioned specifically for the festival debuted. Actors from the City Theatre and choreographers from Miami Contemporary Dance Company joined the musicians for a staged production of Stravinsky 's "Soldier 's Tale." University of Miami music students were treated to a master class, and a surprise concert by the Sixth Floor Trio as part of Random Acts of Culture for a party in Matheson Hammock Park rounded out the program.