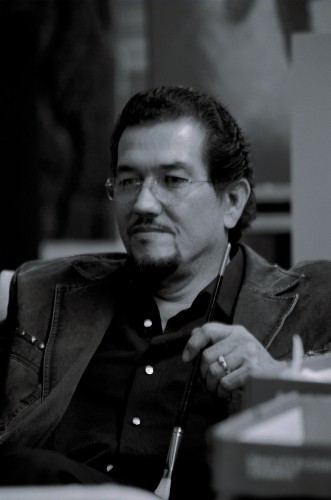 Artist Miguel Franco
Get to know local artist Miguel Franco: an artist with transcending dreams.
By: Tatiana Enriquez
In his book The Interpretation of Dreams, Sigmund Freud wrote, "The dream is the liberation of the spirit from the pressure of external nature, a detachment of the soul from the fetters of matter." Local Artist Miguel Franco is able to step deep into his subconscious mind, away from the tethers of reality, and explore the realms of his imagination through his dreams. There, he is free to act upon every whim and collect the treasures that lie within the very epicenter of his psyche. These treasures enable him to create intricate, bright, and exciting works of art that he so generously shares with us.
More about Miguel:
Miguel Franco was born in Cuba in 1958. He became involved in the arts at a very young age while in school. Once he immigrated to the United States and began living in Miami, Fl his need to create art continued. He began painting and drawing  in a figurative and surrealist style and tapped into his limitless imagination. He possesses a unique, trademark style that is immediately recognizable.
He also makes sure to give back to his community. He recently donated a piece titled "Ya Basta" to American Verde,  Common Ground for Conservation, an organization whose mission is to promote "green" business practices in Florida as a culture of sustainability and  provide technical assistance to implement these practices. (http://www.cgconservation.org/). Miguel chose this piece because "it symbolizes the need for humanity to stop mistreating Mother Earth."
He confesses that his  inspiration comes from "dreams where [he]  is able to visualize and retain them in [his] mind to later bring them to life. It is like traveling to another dimension as a tourist and bringing back souvenirs." He believes "imagination is an alternate universe where we can travel at light speed without fear of receiving a citation. It is here, where artists don't have brakes."
Miguel  believes that the "Miami Art Scene is a great resource for up and coming new artists who want to be seen and heard. Overall, I think it is an excellent organization, and I applaud what they stand for." He believes that in order for our art community to grow, "networking is important to keep something like this alive. I definitely am a promoter for them, and I try to educate people on their existence and purpose any time I can."
His advice to new and emerging artists is to "make an effort with your art, and have all of your pieces come from your soul. There is a day for all artists who persevere, to succeed."
So, what's next for Miguel Franco, and what can we look forward to? He says, "at this time, I am working on several pieces of new art. I am working on a future partnership with a men's clothing designer. I have plans to exhibit my art in the near future; however no date has been set. For future dates, you can follow me on Facebook, https://www.facebook.com/miguel.franco.731?fref=ts: Miguel Franco.
Mediums:
Acrylic
Oil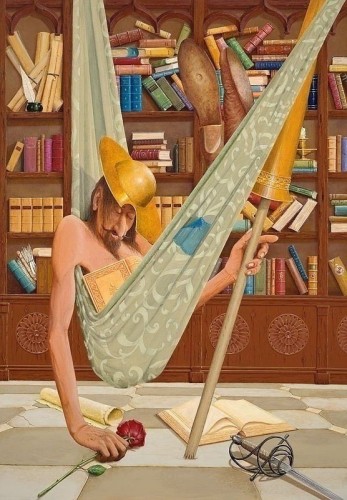 "El Descanso", copyright Miguel Franco Art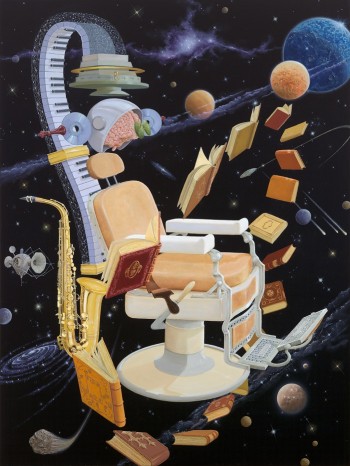 "Coeficiente y Mas", copyright Miguel Franco Art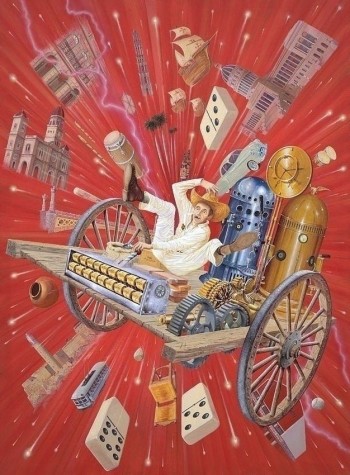 "La Maquina Del Tiempo Cubana", copyright Miguel Franco Art
List of Exhibitions and/or awards received:
2008- Exhibition Walter & Cane Gallery
2009- Collective Exhibition "Art of Freedom" Gallery
2010- Renne Gallery
2010- Leal's Gallery
2010- Collective Exhibition "Artistas Por Una America Verde"
2010- First Fame Doral Park Country Club Exhibition
2011- Moon Lighter Premier Exposition
2011- Miami Art Basel
2011- Collection Exhibition "Art Festival" Wynwood Art District
2012- Third Annual F.A.M.E. Event, Doral Country Club
2013- October 26 Hispanic Cultural Festival in Coral Gables
Follow Miguel:
https://www.facebook.com/miguel.franco.731?fref=ts