Zoetic Stage and the Arsht Center present the world premiere of Fear Up Harsh by Christopher Demos-Brown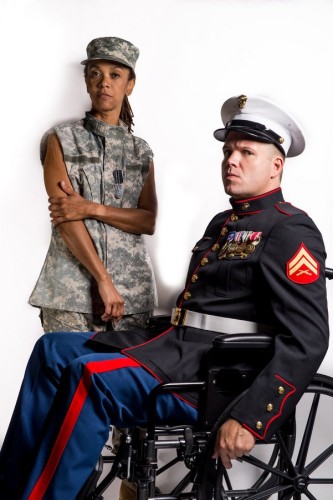 November 7, 2013 – Preview
November 8, 2013 – Opening Night
through November 24, 2013
Carnival Studio Theater
In the Ziff Ballet Opera House
1300 Biscayne Boulevard
Miami, FL 33132
Tickets: $45*
Purchase Tickets Online
Zoetic Stage and the Adrienne Arsht Center for the Performing Arts of Miami-Dade County are proud to present the world premiere of Fear Up Harsh, a searing new drama by Zoetic Stage co-founder and Carbonell Award-winning playwright Christopher Demos-Brown. Playing November 7 – 24, 2013 in the intimate Carnival Studio Theater (Ziff Ballet Opera House), FEAR UP HARSH marks Zoetic Stage's much-anticipated return to the Arsht Center for its fourth consecutive season. This production will also launch the company's 2013-2014 season as part of the Arsht Center's highly acclaimed Theater Up Close Series which features artistic collaborations from stellar local theater ensembles and nationally acclaimed theater companies.
Fear Up Harsh is sponsored by Robin Ellen Meyers and presented with the support of the GLBT Community Projects Fund at The Miami Foundation.
Tickets to Fear Up Harsh are $45*, and may be purchased through the Adrienne Arsht Center box office by calling (305) 949-6722, or online at www.arshtcenter.org.
Fear Up Harsh, directed by Zoetic Stage Artistic Director and Silver Palm Award-winner Stuart Meltzer, makes its world premiere after receiving critical praise during its recent work-in-progress presentation at the Arsht Center's 2013 Miami Made Festival.
"I am thrilled to be opening Zoetic Stage's fourth season at the Arsht Center with a brand new play from Christopher Demos-Brown. I had the opportunity to direct the play in an early reading and the audience was completely wrapped up in the story and its characters. FEAR UP HARSH is a sharp, intelligent play about our time in history and the people that serve this great country of ours," said Meltzer.
"Fear Up Harsh continues to carry out the central theme of our 2013-14 Theater Up Close Series with its gripping tale of myth versus tragic history, and how that dynamic changes dramatically depending on who gets to tell the story," said Scott Shiller, executive vice president of the Adrienne Arsht Center. "In addition, we're thrilled to continue our longtime creative partnership with Zoetic Stage. We're certain Christopher Demos-Brown's celebrated storytelling style, coupled with his extensive research and personal interviews with veterans, will leave South Florida audiences thinking about the nature of how we view our modern heroes."
Fear Up Harsh examines how awards and commendations corrupt those who get them, those who give them, and those of us who worship them. In his latest drama, Demos-Brown tells the story of U.S. Marine Captain Robert Wellman, a Congressional Medal of Honor recipient who has everything he's ever wanted. His daughter is matriculating into the Air Force Academy and he owns a lucrative chain of do-it-yourself home improvement stores. However, his idyllic world is threatened when a former comrade shows up on his doorstep and challenges everything he's built his life around by revealing the truth about his past.
Zoetic Stage was founded in 2010 to produce contemporary plays and musicals that reflect the South Florida community and resonate universally, with a strong commitment to developing new work. The company will co-present four exciting productions in the 2013-2014 season. Following its season opener, Zoetic Stage's series will continue with Stephen Sondheim's killer Tony Award-winning musical ASSASSINS, January 30 – February 23, 2014; Clark Gable Slept Here, March 20-April 6, 2013, a world premiere satire from five-time Carbonell Award-winning playwright Michael McKeever; and The Great God Pan, May 22-June 8, 2014, Amy Herzog's critically-acclaimed drama.