Welcome to new contributor: Lisa Concepcion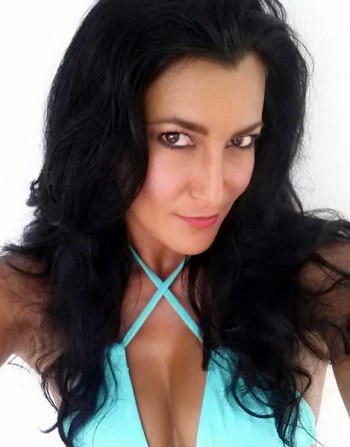 Lisa Concepcion was born in The Bronx in 1971. She was raised on Long Island, NY and part time in Brooklyn, NY. She attended Rutgers University and is an experienced marketer with expertise in Public Relations strategy. Her career was spent working for top global PR firms in New York City such as Porter Novelli, Fleishman Hillard and Cohen and Wolfe where she worked on national consumer brands such as Kellogg's, JM Smucker's, Jif Peanut Butter, Lancome, Avon, Nikon, Science Diet, Colgate MaxFresh, Colgate Wisp, Banana Boat, Hawaiian Tropic and plenty more. Lisa also tried pharmaceutical PR for 7 years working on Ambien, Great American Smokeout, Phonak, Migranal and Cardizem LA.
She moved to Miami in 2010 seeking a different life in an urban beach town and chose South Beach as her new home. In 2012 she attended Social Media Week Miami and was inspired to start her blog as a way to get to know Miami and promote brands, local businesses and herself. Ultimately Lisa would love a book deal, reality show and to do speaking tours around the country empowering women to take control of their lives and make smart choices.
She spends her day working as a PR Director for a Best Selling Business Author and Entrepreneur and in her free time you can find her around South Beach walking her dog Taz, riding her bike, at any of the many hotspots, attending fun events and of course reading and sunbathing at the beach. What does Lisa love most about Miami? The weather!
Twitter
Facebook